Did you miss one of NASMM's past Audio Seminars? Do you need a refresher or easy continuing education credits? Are you interested in learning new techniques to help you grow your business?
Now you can easily access NASMM's high-quality, cutting-edge education programs with the NASMM University Book Store. In this area, you can purchase archived audio-conferences and immediately download the recordings and supporting material.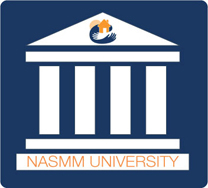 ---
Archived Audio Seminar Course Descriptions
Click on the seminar for a complete course description and ordering information.
---
The Price Is Right, Pricing Strategies That Make a Profit
Pricing your services is one of the most important decisions you make as a business owner or manager. This practical exercise will guide you through the steps and provide you with a pricing template for use later. You'll also learn how to create value in the eyes of your customer without competing directly on price. You'll come away from this audio seminar better prepared to set prices that let you compete in the marketplace and assure you a profit.
Faculty: Alan Hauff is a Small Business Development Specialist with the College of Business Administration at the University of Missouri in St. Louis.
---
Marketing to Die For Without Killing Your Budget
True Story Time: A dynamic mother and daughter duo have grown their family-owned private-duty homecare business into a multi-million-dollar giant in four short years. How did they do it? By creating and implementing low-cost marketing ideas that rival those of any large PR/Ad agency. They'll share every detail of 10 sure-fire marketing strategies that won't kill your budget.
Faculty: Patricia Menoni, Owner, and Angie Landmesser, Director of Marketing, Partners in Senior Care, Grayslake, IL
---
The New Era of Elderspeak: Working With Clients with Words that Work
Elderly. Young lady. Facility. What words do you use to describe your move management business to prospective clients and their family members, senior living communities, and the media? How do you explain what you do with those persons you are already serving? Using "universal language" means understanding even the most innocent of terms can trigger profoundly negative reactions in consumers. As a result, all providers within aging services must strive for our language to connect us to the widest possible audience. Proactively employing universal language will increase our appeal to our target groups, as well as affirm the very persons we are choosing to serve.
Faculty: Cathy Ritter, Vice President of Marketing Communications for Friendship Senior Options Inc., Schaumburg, IL
---
Finding Your Senior Move Business Opportunity
So you think the sky is falling. Things don't seem to be working out as you'd hoped. More than ever — especially in the senior relocation industry — you can secure new business if you know where to find it. Even more importantly, discover how to go after it! This seminar will explore the critical essentials for success in today's competitive marketplace:
Learn creative approaches for seeking alliance partners and networks.
Practice what you preach: spruce up that three-year-old sales pitch or toss it altogether.
Explore new techniques for the "all-important" follow-up.
Discover how the value-added approach often will seal the sale.

Faculty: Adrienne Simpson, President, Smooth Mooove Senior Relocation Services, Atlanta, GA
---
Effectively Managing Yourself in Order to Manage Your Time
If you are completely satisfied that you're using your time effectively and meeting all of your business goals, then you probably can skip this last seminar. Most small business owners, however, are challenged every day to identify and absorb mounds of information required to effectively develop and grow their businesses. While you should know everything you can, you must also do something with what you know. To successfully manage your business to meet your own expectations, you should first learn how to manage yourself. Sounds easy, but it's one of the single, biggest barriers to small business success.
Faculty: Dresdene Flynn-White, ActionCoach, Atlanta, GA
---
Collateral Damage: Create Dynamic and Effective Marketing Pieces
This class is for anyone who has looked at their marketing material and thought, this isn't right, but I don't know how to fix it! No experience needed — this is for small business owners who are creating marketing pieces on their own! We won't turn you into a professional designer overnight, but we will give you the confidence to take a hard look at your marketing materials and knowledge to make changes that will make them more attractive and ultimately more effective!
No more colored paper flyers with centered text in a funky font! You'll learn simple, classic design principles that are guaranteed to spruce up any marketing piece — from brochures and business cards to postcards and flyers!
Faculty: Jennifer Pickett, Associate Director of the National Association of Senior Move Managers
---
Avoiding the IRS Small Business Audit Avalanche
In recent years, the IRS has retooled its audit section. Did you know that over the next few years the number of business audits will quadruple? The IRS focuses on specific types of taxpayers that, if examined, will yield the greatest volume of additional tax revenues. If you are a self employed business owner with four persons or less, you are caught in the crosshairs. This session will help you understand the most sensitive areas and how to minimize your chances of being audited.
Faculty: Joe Liss, CPA, Bennett & Liss, LLC, Metairie, LA
Joe Liss is a Certified Public Accountant and a member of the National Speakers Association. A charismatic and engaging speaker, Joe makes even the driest of accounting topics easy and understandable for his audiences. His areas of expertise include many areas of Individual and Business taxation.
---
A Moving Experience: The Client with Dementia
The rapidly increasing number of older adults living with some degree of dementia profoundly affects the role of the senior move manager. When the older adult client has dementia, the task of helping him or her re-organize, reduce, or move can present a HUGE challenge and can even be dangerous at times. The older adult often misunderstands your cues as a service provider, and becomes fearful and anxious. Because the older adult simply cannot recall what they have agreed to just days or weeks earlier, he or she can become accusatory and angry. The older adult may refuse your assistance and "fire" you or, even worse, threaten you or your staff.
How do you interact with a client with dementia?
Our distinguished guest speaker, Teepa Snow MS, OTR/L, FAOTA, is back by very popular demand from the 2008 NASMM Conference in St. Louis. Teepa will address the various challenges senior move managers encounter when helping someone with dementia downsize or transition to a new residential setting. Teepa's electrifying presentation also offers possible strategies for working with family members who may not be aware of the condition or are in denial. Teepa's session promises to be a simply amazing 75 minutes you will not soon forget.
Hear an overview of the impact of typical changes in brain structure and function on the person's memory, language, actions, and sensation — resulting in "challenging behaviors."
Recognize how your words and actions influence the behaviors and responses of your clients with dementia.
Understand critical factors for optimizing positive interactions with your clients with dementia.
Learn techniques to improve the probability for successful communication during these challenging interactions.

Faculty: Teepa Snow, MS, OTR/L, FAOTA
---
First Impression: Maximizing the Client Consultation Process
Few things are as exciting, or as intimidating, as the home visit. Whether it is called a sales call, home visit or consultation, the client consultation is an art form that begins with skillfully turning the initial inquiry call into an appointment.
As with many aspects of senior move management, there is no single way the client consultation process operates. In this NASMM University Business Development Exclusive, you will discover strategies that will allow you to maximize the client consultation experience.
Faculty: Margit Novack, Founding President, NASMM, Havertown, PA
---
Coming of Age: Strategies and Tools to Market to Seniors
The rapidly growing senior market is becoming the largest demographic with a buying power of $8 trillion dollars. Clearly the numbers are there, but how can you make sure you are capturing your share of the market. It's about learning what to say and how to say it, both through your writing and design.
Coming of Age: Strategies and Tools to Market to Seniors will help you to:
Discover the scope and depth of the targeted senior market.
Learn what others may not tell you: the "Aging Network" can fuel your business with no or low-cost referrals.
Understand how to communicate effectively with older clients and how elderspeak can negatively influence your prospective clients.
Secure tools you need to develop "senior-friendly" print and web marketing materials.

Faculty: Mary Kay Buysse and Jennifer Pickett, National Association of Senior Move Managers
---
Estimating Essentials for the Senior Move Manager
Accurately estimating the senior move management job is one of the most crucial aspects in determining your company's ultimate success. Many SMMs hope to find a "quick-fix" solution, form, or equation to help them create the perfect job estimate. You need to meet your own business goals at the same time you are trying to satisfy potential clients. How can you possibly do both?
The truth is that estimating is both an art and a science. Every job is unique and, as a result, so is every estimate. The good news is that proven tools and strategies exist to help you develop solid estimates to meet your business needs, the wishes of your client, and the requirements of your moving partners.
NASMM University's "Estimating Essentials for Senior Move Managers" will assist you in developing an estimating technique that works for you and your clients. Nothing affects your bottom line more directly than that all-important initial estimate.
Faculty: Beth Warren, founder of Redefined Living, Inc. in Clearwater, FL, has been providing senior move management services for over a decade. Instrumental in the development of the senior move management industry, Beth served on NASMM's Board of Directors as NASMM's Treasurer. Beth and her staff have conducted hundreds of moves over the past 15 years and she brings her solid background and seasoned perspective to this special training.
---
Landing the Big Gig: Proven Strategies for Large-Scale Moves
Coordinating one person's move is complicated enough. How do you plan and implement 100 concurrent moves? Whether fire, natural disaster or planned renovations is the reason, moving large numbers of residents from one location to another is often required by senior living communities. What if they call you for assistance? What are the intricacies of securing and executing these large-scale move jobs?
You might believe only experienced senior move managers are offered the opportunity to assist in a large-scale move. Think again! Many NASMM members have found the large-scale move to be among their first moves. Are you ready for the challenge?
Additionally, many of the tactics and tips you will acquire regarding the large-scale move will benefit your entire senior move business. Learn from one of senior move management's leading move strategists to:
Understand the issues involved in bidding on large-scale moves.
Explore the operational challenges involved in designing, staffing and implementing large-scale moves.
Ensure the large-scale move is profitable for your business.
Learn to juggle other business during and after your large-scale project.
Determine if these mega-jobs are right for you and your organization.

Faculty: Margit Novack is a pioneer and leader in the Senior Move Management industry. Since 1996, Margit has operated Moving Solutions, one of the largest Senior Move Management businesses in the United States. In 1999, Margit helped catapult Senior Move Management into national limelight when Moving Solutions was awarded the American Society on Aging's Business and Aging Award. In 2001, she initiated the first formal training program in the industry for new business owners. Margit became the Founding President of the National Association of Senior Move Managers (NASMM) in 2002.