Cutting Edge, Industry Education for Senior Move Managers®
NASMM University is education designed to meet the needs of Senior Move Managers®. These business-enhancing audio seminars are scheduled in the evening, so they don't interfere with your day and provide you with the solutions you need to effectively deal with the challenges senior move managers face!
Check back soon for the next NASMM University Audio Seminar.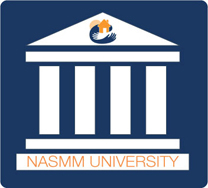 ---
You can also easily access NASMM's high-quality, cutting-edge audio education programs at the NASMM University Book Store. In this area, you can download archived audio seminars and supporting material.
Did you miss one of NASMM's past audio seminars? Do you need a refresher or easy continuing education credits? Are you interested in learning new techniques to help grow your business?