Smarter, Faster & Better: Creating Policies & Procedures for a Successful Move Management Business
Thursday, November 9, 2023 | 9:00 am - 12:00 pm
$249 per person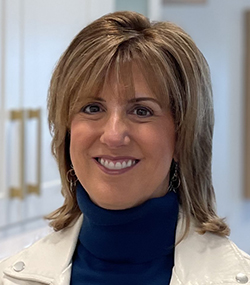 We know we need a P & P manual, but we don't know where to start. Or, we have one, but we want to add to it, enhance it, make it work better for us and others in our company. Sound like you? You're in the right place.
Policies and procedures manuals are essential for companies that want to operate at a higher standard than their competitors. A policies and procedure manual establishes guidelines and protocols for ALL major decisions, actions, policies, and principles of a company. That's it but that's a lot.
Documenting your company policies, work methodologies, code of conduct, and other important aspects of your business – in a manual – can produce many benefits, such as higher efficiency & productivity, a training tool, clarity and consistency around your company's culture, happy employees, award-winning client satisfaction results, etc.
Whoa. Creating a custom P & P manual is NOT EASY. Our guest speaker is here to help. She knows this landscape better than almost anyone in this field, and her blueprint for creating a P & P manual is extraordinary. Note: Her tips, tricks, and tools for creating a top-notch P & P manual are incredibly specific to move management.
If you are even thinking of selling your business at some point and/or seeking NASMM's highest credential – the NASMM A+ Accreditation – then you need a solid policies and procedures manual. Potential buyers of your company will be thrilled to see that you have a comprehensive policies and procedures manual in place. Here's what will happen in these three (3) hours:
Understand the difference between processes, policies and procedures resulting in operational excellence
Learn tools to develop or improve your employee handbook so that you can create a motivating environment to optimize employee performance
Identify operational, sales and marketing, finance and human resource processes that drive effective and efficient service delivery.
Develop policies and procedures that will fit your business to represent your unique vision
Understand how to grow your profitability by increasing sales and maximizing operational efficiency
Get a jumpstart on the NASMM A+ Accreditation application that will differentiate your company in your market.
Kimberly McMahon is a leading authority in business strategy and home transition solutions. She is an expert in gaining and retaining customers by developing scalable, value-driven best practices, systems and processes designed to create the ultimate customer experience.
As co-founder of Let's Move, LLC (now part of the WayForth family), Kim had the privilege of growing a team that brought downsizing and moving solutions to more than 7,000 individuals and families. As past president of the National Association of Specialty and Senior Move Managers (NASMM), Kim led the formation of the NASMM Ethics Compliance (NECC) Program and spearheaded the development of industry standards known as A+ Accreditation.
At WayForth, Kim held the position of Chief Operating Officer (COO) for nearly two years increasing market share by over 20% while driving growth and profitability for the first time in company history. Later, she assumed the role of Chief Strategy Officer where she and her team achieved corporate account development growth exceeding 43% in less than one year.
Today, Kim manages her own consulting company offering solutions to increase sales while positioning teams to capitalize on marketing opportunity. Kim is results driven and works creatively with her clients to develop strategic plans across all business units positioning clients for predictable and sustainable growth.
Presenter: Kimberly McMahon, Industry Consultant, formerly of corporate Wayforth, Inc. and co-founder of Let's Move LLC (now part of the Wayforth family)
Calculating Our Worth: How Determining Our Value Increase Our Revenues
Thursday, November 9 | 1:00 pm - 4:00 pm
$249.00 per person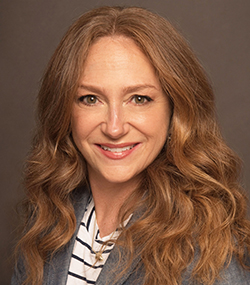 Your services are in demand, your company's team is incredible, but are your profits where you thought they would be "by now?" Maybe, maybe not.
In our roles, we help older adults and their families navigate this complex and often emotional downsizing and move process with grace, compassion, and efficiency. We meet and work with families, find ways to miraculously meet the established deadlines for a move, and along with our vocation – the work that comes so naturally to us – we can fall into the trap of underestimating our own value as service providers. We often become the unpaid substitute daughters and sons of the families we serve.
The value of a move manager lies in our ability to provide expert guidance, emotional support, and access to resources throughout the process of downsizing, moving, and transitioning to a new home. Are you seeing that value for your clients translate into dollars for your company? Maybe you're leaving money on the table, but you also might not be checking "between the mattresses."
There is gold to be found in these gains – and lessons to be learned by focusing on your true value. We need to identify, not underestimate, the authentic value of our services to our clients.
In this pre-conference intensive, you will learn to:
Determine what you can expect to fairly charge your clients based on your experience and expertise
Hear how to reduce high (and low) ticket expenses, including those tricky, hidden costs
Understand how emotions can be an incredible leverage tool for targeted marketing (and increased prices) for your services
Calculate how the amount of time and effort that goes into each project truly impacts your overhead expenses and, in turn, your income
Jill Yesko Diana is the President of Discover Organizing Inc., a Pittsburgh-based firm specializing in senior move management, professional residential and photo organizing. Jill created her company in 2003, and has a team of professionals trained in the areas of dementia, hoarding disorder and brain-based challenges. Jill, a 2023 NAPO Founders Award recipient, also founded a nonprofit 501c3 organization, Safe Moves for Seniors, that helps eligible older adults move at – no charge – to safer, more affordable housing. Jill is an Amazon best-selling author and professional national speaker.
Presenter, Jill Yesko Diana, Discover Organizing, Pittsburgh, PA