(Additional fees are required & space is limited for both Pre-Conference Intensives!)
Thursday, October 20, 2022 • 1:00 pm - 4:00 pm ET
Pre-Conference Session #1: The Journey to $1 Million
Scaling your business is complex. Is your goal more revenue or more profitability? Do you want to grow by increasing the volume of your current business or adding new services? Or both?
Do you enjoy managing your business versus working in the business? Are you willing to have your role as business owner evolve? How will you grow your team? Scaling requires that you make tough choices. Discover how to transition from a micro business owner to a strategic business owner – knowing where you want to go, letting go of things that are not your highest-and-best use, and building the infrastructure to get you there.
What got you to a six-figure business isn't what will get you to seven-figures. Scalability is about capacity and capability. The management and infrastructure requirements of a million-dollar business are vastly different than those of a smaller business. And it's nearly impossible to reach targets like $1MM without creating systems along the way.
This dynamic session will explore the mindset, skill sets, and systems that larger businesses require, the infrastructure necessary to facilitate growth, and how anticipating future needs can help decision-making right now.
You'll learn ways to increase your profit, understand profit margin ratios, and how to design business functions so you can focus on strategic issues without being consumed by the day-to-day. Ultimately, you'll leave this pre-conference workshop with an agenda of what you want for your business, as well as a work plan of how to get there.
The road to a $1MM is all about the journey. Join us as two of NASMM's most respected thought leaders, and former owners of highly successful Senior Move Management companies, bring you into the room to learn what worked (and didn't work) for them along the path to significant growth.
Learning Objectives
Explore the necessary mindset to drive and support a $1MM business
Hear about skill sets & systems that large businesses require
Learn about infrastructure that facilitates growth
Discover how anticipating future needs helps today's decision-making.
Faculty: Kimberly McMahon, Chief Strategy Officer, WayForth, and former owner of Let's Move (now Wayforth) in Baltimore, MD; Margit Novack, author, Squint: Revisioning the Second Half of Life, and former owner of Moving Solutions (now WayForth) in Philadelphia, PA.
Meet Our Faculty
Kim McMahon, formerly Chief Strategy Officer (CSO) of WayForth, and a leading authority in business strategy and home transition solutions. Kim is an expert in gaining and keeping more customers by developing scalable, value-driven best practices, systems and processes designed to create the ultimate customer experience.
As co-founder of Let's Move, LLC (now part of the WayForth family), Kim had the privilege of growing a team which helped more than 7,000 individuals and families relocate with ease.
Before co-founding Let's Move, Kim served as strategic sales director and operations director for Lucent Technologies, and oversaw operations and marketing for AT&T.
Kim has a strong allegiance to NASMM. As past president, Kim supported ethics compliance and the development of industry standards. She was also a two-term President of the NASMM Board, Board Treasurer, Philanthropic Committee Chair, and developed a Habit for Humanity national program.
Kim has been featured in the New York Times, The Wall Street Journal, Baltimore Sun, The Washingtonian, and countless other local media outlets.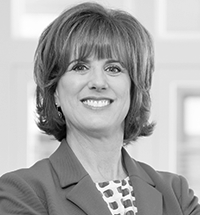 Kim McMahon
---
Margit Novack is an entrepreneur, thought leader in aging and pioneer in Senior Move Management. Margit founded Moving Solutions in 1996 and for the next 25 years was an inspiring industry leader. She is the Founding President of the National Association of Senior and Specialty Move Managers (NASMM), chaired the NASMM Ethics Commission for many years and developed industry training. In 2010, NASMM recognized Margit's commitment and service by creating the Margit Novack Award for Outstanding Contributions in Senior Move Management.
In 2020, Margit left the formal work world and began a new role as author, speaker, and champion of a re-visioned picture of aging. Her new book, Squint: Revisioning the Second Half of Life, offers memorable stories that connect to larger themes, such as caregiving, forgiveness, family relationships, downsizing and more.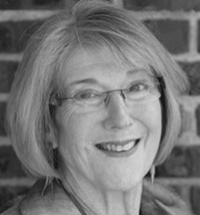 Margit Novack
Thursday, October 20, 2022 • 1:00 pm - 4:00 pm ET
Pre-Conference Session # 2: The Complete Guide to Selling Your SMM Business
Please join us for an interactive presentation from two M&A experts who recently completed the sale of a high-volume Move Management business within NASMM. They will share their insights into selling your SMM business and what buyers look for when exploring an acquisition.
If you attended Adam and Tim's NASMM-sponsored webinar in February 2022, you already know they distill complex financial and legal information in an easy-to-understand way. At this pre-conference workshop, Adam and Tim will take you along as they deep dive into all of it: the current M&A environment, pre-sale legal and business considerations, how to still strike a fair deal, how banks are viewing transactions in the current economy, and important legal/tax considerations during the sale process.
Our experienced workshop speakers work closely with business owners to help them find the right exit strategy and a new future for their clients' beloved companies. You'll learn the steps you need to take from the start of the selling process to a successful, joyful close. The more you know about the complexities of the M&A journey, the better prepared you'll be when the time is right.
This interactive presentation is specifically tailored to individuals or companies seeking to sell or acquire a business in the Move Management industry – now or in the future. Topics such as preparing your business for sale, an overview of the M&A process, value considerations, tax structures, legal considerations, and transaction structures will all be discussed. Plan to join us as Adam and Tim talk specifically about successfully selling an SMM business. It will be a fast-moving, informative afternoon – with lecture, case studies, breakout discussions and significant time for Q & A.
Learning Objectives:
Obtain general knowledge about the process of selling your SMM business
Learn about the roles that professionals play throughout the process of selling a business
Gain an understanding of current M&A trends and market conditions
Understand what buyers value when evaluating an acquisition opportunity
Hear the legal considerations associated with a business sale transaction, both pre- and post-sale
Faculty: Tim Peters, Partner at Peters Law Firm, P.L.C. and Adam Webb, Managing Partner, Quazar Capital
Meet Our Faculty
Adam Webb joined Quazar Capital Corporation in September 2014. Adam predominately focuses on managing client and prospect relationships, business development, and directing clients through the entire acquisition process.
Prior to joining Quazar, Adam was a Senior Associate within the Risk Management Consulting group of RSM in Minneapolis, where he specialized in helping clients implement internal controls for Sarbanes-Oxley compliance.
Earlier, Adam was an Internal Auditor at Cedar Fair, L.P. He graduated summa cum laude from the Carlson School of Management at the University of Minnesota with a Bachelor of Science in Business, majoring in Finance.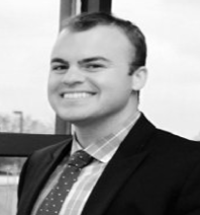 Adam Webb
---
After spending his first ten years out of law school in some of the largest and most-established law firms in the Twin Cities and as General Counsel for a Minneapolis-based company, Tim Peters founded the Peters Law Firm in 2006 with a vision of building a law firm dedicated to servicing the business needs of small and medium-size companies. Tim is an accomplished trial lawyer and serves as outside general counsel to many businesses, business owners and investors.
Prior to attending law school, Tim worked for large publicly traded companies in mergers and acquisitions, marketing and management in Boston, Atlanta, and South Florida. Tim has 30 years of experience in mergers and acquisitions and over 20 years of experience in corporate and business law and in litigating complex commercial litigation in an impressive variety of practice areas. Tim has extensive experience in counseling and advising boards of directors and corporate principals with respect to litigation, fiduciary duties, financing, labor and employment and general business law.
Tim received his B.A. from the University of St. Thomas and earned his J.D. from William Mitchell College of Law.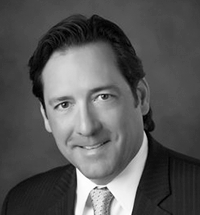 Tim Peters