IMPORTANT NOTE: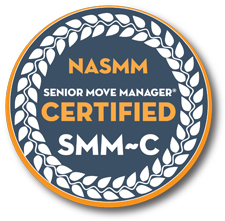 How long will it take to complete the required Cornerstone Courses?
The length of each Cornerstone Course is approximately 30-45 minutes.
The follow-up assessment (brief quiz) for each Cornerstone course should take approximately 10 minutes to complete.
To access your Certificate of Completion:

Log into My NASMM
Click on "Manage My NASMM"
Click on "My Course History"
Click on the print icon located by each completed course
Save the certificate as a .pdf file

Upload each Certificate of Completion to your online SMM-C application.
How long will it take to complete the required the NASMM Certification bundle.
The NASMM SMM~C Courses take between 1-1.5 hours to complete. Each course contains a presentation, and supportive materials. The assessment is taken after you complete the modules for each course.
What are the recommended steps for obtaining the SMM-C?
While you may purchase the courses and application at any time or in any order, NASMM recommends the following steps:
Purchase the NASMM SMM-C Application.
By purchasing the application first, you will have access to the Excel form where you will log your forty (40) Senior Move Management projects.
Purchase the NASMM Cornerstone Courses.
As you take the courses and pass the assessments, you can upload the Certificates of Achievement to your online SMM-C application.
Purchase the NASMM SMM~C Bundle.
As you take the courses and pass theSMM~C bundle assessments, you can upload the certificates of achievement to your online SMM-C application.
Upload the completed Excel spreadsheet outlining your forty (40) completed Senior Move Management projects.
NASMM will review your completed SMM-C application, and will notify you of your SMM-C certification status within ten (10) days.
At that time, you will receive your, via email:

the SMM-C logo
a certificate indicating you now hold the SMM-C credential
a press release for your use with local press, congratulating you on being SMM-C certified adn outlining the benefits of using a certified Senior Move Manager.

Additionally, at this time, NASMM will add the SMM-C credential to your name on the Find A Senior Move Manager map of the NASMM website.
Congratulations, you are now SMM-C certified — the only individual, professional credential exclusively for the Senior Move Management profession!
I have already completed the NASMM Cornerstone Courses in Ethics and Safety. Do I need to take them again?
You do not have to take the Safety Course again. However, the Ethics Course was recently revised along with two (2) new required Cornerstone courses.
Must I apply for the SMM-C before I take the required courses?
No. One of the many benefits of this certification is that you may complete the courses before you apply for certification. We encourage you to allocate the time and costs to achieve the SMM-C certification as your own situation allows.
How is this different from NASMM's A+ Accreditation? NASMM A+ Accreditation — with the most significant requirements for achievement — will remain the highest level of accomplishment awarded within NASMM. Beginning in 2016, the qualifying agents for all companies applying for NASMM A+ Accreditation will be required to obtain the SMM-C.
How will I renew my certification?
Your SMM-C is valid for three (3) years. You will receive an email reminding you of your renewal with instructions to renew the month before your SMM~C expires. In addition to the renewal fee, you are required to show proof of continuing education credits. Beginning in 2021 there is a graduated number of continuing education credits required to renew your certification.
Renewal Fee:
$299 every three (3) years
Renewal Requirements:
1. CE Renewal Requirements
a. 2021 renewals require 9 CE hours
b. 2022 renewals require 20 CE hours
c. 2023 renewals require 30 CE hours
d. 2024 renewals require 45 CE hours
2. CEs must be a minimum of 30 minutes as a baseline, and then can be counted in 15 minute increments (e.g., 45 minutes, 1hour 15 minutes). This metric is based on the idea that one continuing education unit is equivalent to one hour of education.
3. Accepted CEs may be any of the following:
a. NASMM conference session attendance
b. Watching NASMM conference recordings
c. Any NASMM online course offering
d. Outside organizations' live presentations or online courses in the following topics
i. Leadership (including finance, hr, employment issues, marketing and sales, process improvement)
ii. Move management (including downsizing, organizing, packing, decorating, working with movers and other vendors, alternative revenue streams)
iii. Aging topics
iv. Safety
v. Client communication and interactions
vi. Technology
vii. Ethics
e. Proof of CEs, course completion or attendance should be submitted; if not, notes from coursework could serve as proof of attendance
f. Presentations given by the SMM-C requesting renewal receive double credit value. (e.g., an SMM-C presenting a one-hour webinar (on behalf of NASMM) will earn 2.0 credits towards SMM-C renewal, rather the attendee value of 1.0 credit.)
4. IMPORTANT NOTES:
*** Beginning January 1, 2023, 15 of the 30 required CE units must be obtained directly from NASMM conferences or courses.
Until January 1, 2023, there is no minimum requirement for NASMM-sponsored CE units as part of the total CEs required.

*** Beginning January 1, 2024 and thereafter, 25 units of the 45 required CE units must be obtained directly from NASMM conferences or courses.

*** Beginning in 2022, there is a 3-year window for courses (both NASMM & other education programs) to be considered eligible for certification documentation. That is, your submitted documentation to support your certification renewal must fall within the last 3-year period, e.g. you may not submit coursework from the NASMM 2019 conference in 2023.
Can non-NASMM members earn the SMM-C?
According to the Institute for Credentialing Excellence (ICE), (NASMM is a member) best practices in accreditation development require NASMM to make Certification available to providers outside of NASMM membership. NASMM membership is not a requirement to apply for certification. However, the non NASMM members applying for the SMM-C application fee will pay additional fees. Additionally, certified non-NASMM members will be designated as such in all NASMM certification marketing.