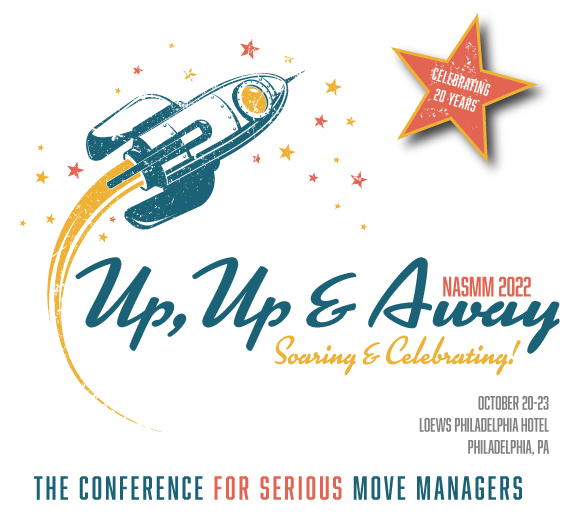 NASMM welcomes you back for our 2022
In Person Conference!
October 20-23 at the Loews Philadelphia Hotel.
We are so excited to announce the dates and location of NASMM 2022!
We're bringing NASMM 2022 to PHILADELPHIA - October 20-23! Philly is where NASMM was founded and it's only fitting we celebrate NASMM's 20th anniversary in NASMM's birthplace!
You can now make your hotel reservations!
Room Rate: $239.00 single or double occupancy. Click here to make your reservations!
Registration for the conference will open in April 2022.
We can't wait to be back together!
Move Your Business Forward! Exhibit at NASMM 2022!
After more than two years without an in-person annual conference, our Senior Move Management Community will reunite at the NASMM 2022 Annual Conference & Expo to define what the future looks like—and engage face-to-face with partners who can help them enhance their operations, expand their services and increase their revenues.
Join 400+ move managers to learn how their priorities have shifted and show them how your business solutions can meet their changing needs. Our audience of decision-makers is ready to get back to business. This is your opportunity to advance your business goals—while helping your customers move our profession forward. Be part of progress. Secure your 2022 booth today!
For more information, contact jennifer@nasmm.org.