August 25, 2017

BIG NEWS!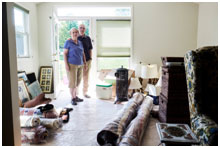 NASMM and Senior Move Management were highlighted in The New York Times this past weekend — Aging Parents with Lots of Stuff, and Children Who Don't Want It.
This same article was also picked up by Yahoo and Business Insider. Even more press is likely to come and, as they say, "A rising tide floats all boats." Everyone within NASMM will benefit from this incredible media opportunity. Please download and print the article to include in your marketing folder. Draw attention to the article and offer reprints as you visit prospective clients and market your company to new referral sources.
We're so excited we've shared the NYT article on all of NASMM's social media platforms and paid to boost it an even wider audience.
---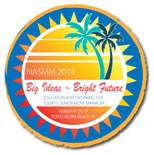 Registration for NASMM 2018 is now open! We are once again offering our popular value rates until September 15.
Any member who registers for NASMM 2018 by August 31 will be entered to win a free NASMM 2018 conference registration or a three (3) night stay at the Sawgrass Marriott!
This year's conference features:
24 cutting edge educational sessions,
4 compelling Master Classes including two (2) Ask the Senior Move Manger Panels and an innovative Speed Networking Session
An evening excursion to historic St. Augustine
A jammed-packed expo
Unmatched networking opportunities and more!

NASMM 2018 Pre-Conference: Policies and Procedures without Pain
A comprehensive policies and procedures manual is the backbone of any successful Senior Move Management business. From dealing with accountability issues and activities of critical importance to your company — including safety, client services, accounting, liability and human resources — the investment you make in your policies and procedures will have a positive, long-term effect on the overall value of your business.
Do you dread the thought of having to put your company's policies and procedures in writing? Do you wonder if you've covered all the legal bases, left out anything important, or made a mistake that will surface later and cause you anxiety or worse?
Read More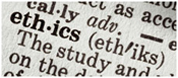 NASMM Accepting Applications for the NASMM Ethics Compliance Commission (NECC)
The purpose of the NASMM Ethics Compliance Commission (NECC) is to guide the ongoing review and enhancement of NASMM's Code of Ethics. Additionally, NECC members hold the responsibility of reviewing allegations of unethical Senior Move Management practices by current NASMM members from clients and/or members of NASMM. The NECC is currently accepting applications for two (2) members to join this important commission.
Read More.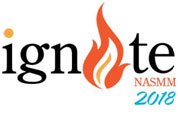 NASMM Now Accepting Ignite Submissions for NASMM 2018!
Consider being part of an innovative and exciting learning format — NASMM 2018 Ignite — a showcase of five-minute talks that might be bold, possibly brash, maybe even brilliant — but never boring! It's the learning format that's fast, fun, and focused where each speaker gets 20 slides, auto-advancing every 15 seconds, for 5 minutes total.
The international Ignite motto is "enlighten us, but make it quick!" Thus, Ignite is storytelling more than presenting. Given five minutes to speak with brief visual aides, what would you share with other SMMs? What would you most like to learn from your colleagues? Would you tell a humorous story? Teach a hack? Explain your passion for an unusual hobby?
NASMM 2018 Ignite is the concluding session at NASMM 2018. Are you up for the challenge? Click here to view the submission form.

Applications for Barry Izsak~Peg Guild Scholarship Due by Friday, September 15!
The Barry Izsak ~ Peg Guild Professional Development Scholarship was established in 2013 to help NASMM members who might otherwise not be able to attend the NASMM Annual Conference for financial or other extenuating circumstances. In early October, the NASMM Board will select two (2) scholarship recipients who will receive a complimentary conference registration NASMM 2018. This scholarship is open to both company owners and employees!
Click here to learn more about the application process and to access the scholarship application.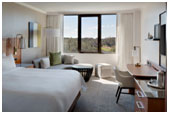 70% the Rooms Are Gone! Make Your Room Reservations for NASMM 2018!
Members are clearly excited about the location of NASMM 2018 to be held February 24-27 at the Sawgrass Marriott Golf Resort and Spa in Ponte Vedra Beach, FL. Rooms are flying out of our block! You can make your reservation now, by clicking here or by contacting the hotel at (800) 457-4653. Be sure to mention you are with NASMM's 2018 Annual Conference. The room rate is an incredible $175.00 for this newly renovated, 4 star, luxury resort!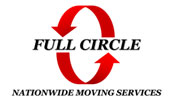 NASMM Welcomes Industry Partner — Full Circle Moving
Full Circle Moving understands relocating to a new residence for older adults can be very emotional, as well as, stressful for all involved. Full Circle Moving has over forty (40) years of experience in the moving industry. Full Circle Moving offers VIP service including a dedicated move specialist, who oversees all components of the move. Our move specialist is your point of contact from start to finish, from door to door. We are committed to each relocation, so that it not only is a smooth transition but one of ease. We bring peace of mind with the right price. Full Circle Moving offers nationwide & statewide moving services.
Our staff of movers are professionally trained and dedicated to the job being completed on time with little or no disruptions or complications. Our flexibility, our commitment to customer service and our personal touch offers to you an opportunity where trust is not only earned but verified! For more information, contact 855-251-6683.

Check Out This Month's Featured Suppliers and Savings in the NASMM Marketplace
With a number of innovative business solutions through the NASMM Marketplace. This week we are featuring the following suppliers:
ComDoc
LifeLock
Sterling Talent Solutions
Office Depot
---
Why Aging Baby Boomers Will Find Few Moderately Priced Senior Housing Options
Housing experts point to a mismatch between what's being built and what will be needed. Most construction has been aimed at the affluent luxury market, as developers have tried to lure active young seniors by emphasizing spa-like amenities ranging from swimming pools to movie theaters. Not enough senior housing is being developed for middle-income retirees.
Read more.
Using Email to Resolve Conflicts Is a Reliable Way of Making Everything Worse
Conflict takes many forms and, in customer service, it typically begins with a misunderstanding. A simple misunderstanding or mutual mystification can quickly become full-blown acrimony if not handled appropriately. In the fast-paced world of email and texting, tonality, inflection and meaning are lost. As part of your client service strategy, consider this simple equation: conflict + email = more conflict.
Read more.
How to Actually Handle Q&A Sessions After a Presentation Like a Pro
A bad Q&A session can be the death of an otherwise great presentation. Here's how to keep it alive.
Read more.
The National Association of Senior Move Managers (NASMM) is the leading membership organization for Senior Move Managers in the United States, Canada and abroad. NASMM is recognized for its innovative programs and expertise related to Senior Move Management, transition and relocation issues affecting older adults.
NASMM
PO Box 209, Hinsdale, IL 60522
Phone: 877.606.2766
www.nasmm.org