January 19, 2018


Get Your SMM~C Before NASMM 2018!
Planning on earning your SMM~C? Why not do it before NASMM 2018! All SMM~C's are invited to attend our "Duly Noted" reception on Sunday, February 25! Mingle with the best and brightest of NASMM's membership! For more information on the SMM~C, click here!

Is Your Insurance Current?
NASMM conducts random audits of member profiles. If, during our review, we discover your insurance is not current, your listing on the NASMM "Find A Senior Move Manager" map will be immediately removed. All NASMM General Members are required to keep a current copy of their general business liability certificate of insurance (COI) on file in their "MyNASMM" account. Do not send your COI to NASMM, you can easily upload it to your "MyNASMM" profile. As a reminder, NASMM provides an opportunity to upload your COI during the online dues renewal process.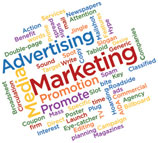 Marketing Tools Galore!
Don't recreate the wheel! NASMM offers a multitude of marketing tools for your use. Simply visit the "Marketing Tools" section of "MyNASMM" and find the following:
Ads
Infographics
Flyers
Brochure
PowerPoint Presentation
Easy to download and use!

NASMM National Client Satisfaction Program — Your Participation Helps Everyone!
Earlier this year, NASMM released our National Client Satisfaction Survey. By distributing this survey to your clients and returning completed surveys to NASMM, we can tell a national story about how Senior Move Management services positively impact older adults — and in turn promote the benefits of using NASMM members. The data we collect will serve as the basis for new marketing materials, press-worthy statistics, white papers etc — all items you can use to enhance and strengthen your position as trusted AND important resources to your potential clients and referral sources.
About the NASMM National Client Satisfaction Survey:
The survey does not ask your clients for any identifying information — surveys are completely anonymous.
The survey does not ask for any identifying information about your company.
The survey has 20 questions and can easily be completed in less than five minutes.
Both an online version and a paper version are available in the "MyNASMM" section of the website under the "Marketing Tools" section.
You can access the online version by clicking here.
The paper version can be found in the "Marketing Tools" section of "MyNASMM"
If each NASMM member would distribute and collect 10 surveys, imagine the story we could tell!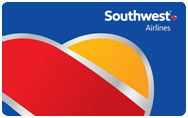 Southwest Airlines Offers Discounted Fares for NASMM 2018
NASMM conference attendees will receive a discount and bonus Rapid Reward points from Southwest Airlines through our SWABIZ® account. Southwest Airlines is offering an 8% discount off Anytime & Business Select® fares and a 2% discount off select Wanna Get Away® fares for travel to and from the conference. Book your travel between September 15, 2017 & February 6, 2018 to take advantage of the discounted rates. (Discounts are available for travel February 20, 2018 through March 3, 2018.)
Click here to take advantage of the discounted rates and book now!
By flying Southwest Airlines, as a National Association of Senior Move Managers traveler, you will also receive the following benefits:
50% bonus Rapid Reward points for your travel to & from the convention with Rapid Rewards # added to your reservation. Click here to enroll in Rapid Rewards.
No baggage fees (first two bags)
No change or cancellation fees
No peak travel or fuel surcharges
Consistently ranked the "Best in Customer Service" by DOT
---

The Part of Aging That People Don't Talk About — And 5 Ways to Deal with It
Little by little, Margaret became frail and isolated. "There was a sadness to seeing my mother's circle of life become diminished," said Nancy Lundebjerg, 58, CEO of the American Geriatrics Society, who wrote about her experiences in the organization's journal. The anguish accompanying aging isn't openly discussed very often, nor is its companion: grief.
Read more.
Top Senior Housing Trends in 2018
Senior living professionals have reasons to be excited as they turn the calendar to 2018, even in the midst of ongoing occupancy pressure and potential disruption from recent health care mega-deals.
Read more.
65 Experts Share Why Solopreneurship Is a Grand Slam, And How to Avoid Striking Out
If you've been in business for a while, you've no doubt run into the inevitable wall of self-doubt. That "Green Monster" looming in left field that taunts you with questions like...

Why are you doing this?
Just how are you going to figure this out?

Read more.
Sheryl Sandberg Mastered 3 Presentation Skills in 3 Minutes. And You Can, Too
Being a memorable, persuasive speaker requires building connection, being current and boosting credibility.
Read more.
The National Association of Senior Move Managers (NASMM) is the leading membership organization for Senior Move Managers in the United States, Canada and abroad. NASMM is recognized for its innovative programs and expertise related to Senior Move Management, transition and relocation issues affecting older adults.
NASMM
PO Box 209, Hinsdale, IL 60522
Phone: 877.606.2766
www.nasmm.org