January 11, 2019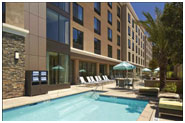 Overflow Rooms Added for NASMM 2019
Due to overwhelming need, NASMM has added an overflow hotel property to accommodate NASMM 2019 Attendees. You can now make a reservation at the Hampton Inn Mission Valley. This property is just seven minutes from the Hilton! The room rate is $149 single/double occupancy. You can make your reservation by calling 800-426-7866 and mentioning the "National Association of Senior Move Managers block" or code SM2 at the Hampton Inn San Diego Mission Valley. You can also book your room online by clicking here.
If you are currently holding a reservation at the San Diego Hilton Resort & Spa and are not planning to attend NASMM 2019, please release the room.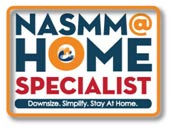 YES!!! NASMM@Home Specialist Training Pre-Sale!
NASMM's five (5) module NASMM@Home Specialist training is now available for pre-sale. The web-based course includes the following modules:
The NASMM@Home Specialist and @Home Plan (Safety and Functional Assessments)
Universal Design
Home Modifications
Aging In Place Technology
Pulling it All Together (Marketing Strategies etc.)
More info:
Each module includes an assessment and the program contains a file library with supportive materials including a PowerPoint presentation, marketing tools, sample assessments and more.
Individuals who successfully complete the program will be provided with a NASMM@Home Specialist logo and certificate.
*** The pre-sale price is $399.00 until February 1! ***
After February 1, the NASMM@Home Specialist program price increases to $549.00.
Access to the NASMM@Home Specialist program will be granted on February 1.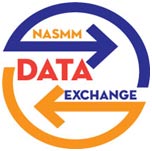 Data Exchange Survey Coming in This Month!
The Data Exchange Task Force was commissioned by the NASMM Board of Directors to drill deeper into the challenges and successes of Senior Move Management companies by assembling and aggregating key data points about the Senior Move Management profession. This Task Force conducted their first survey in the summer of 2016. A new survey will be distributed in January to those members who are Circle of Service Members, NASMM A+ Accredited and/or SMM~C Certified. Through this survey, we hope to obtain real stats — quantifiable information including size, scope, pricing, sales volume, staff size, staff status (employee versus independent contractor) and staff salaries. Watch for more information.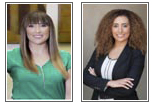 NASMM 2019 Speaker Spotlight: Adrianna Smith & Lana Hout — Increase the Value of Your Business Before Selling!
Your business is the product of your financial, emotional and physical investment. Maximize the value of your business and get the payoff you deserve! In this high-impact session, experienced and talented business brokers, Adrianna Smith and Lana Hout will explore the key factors affecting value and marketability of your business in a sale. You discover the steps to pre-plan for a business exit; understand key business marketability factors and learn to evaluate your business from a buyer's perspective.
What are Your Ethical Concerns/Questions?
NASMM 2019 will once again feature two "Ask the Senior Move Manager" panels. This year, however, we're mixing it up a bit! The first panel will focus on ethics and will feature the NASMM Ethics Compliance Commission. Have a question or concern about ethics?
Click here to submit your question!
---
The Top 10 Reasons to Cheerlead This Field
For this first blog of 2019 I thought I'd put together my own little Top 10 reasons why you should think about selling our field to all those who will listen. It's rewarding work — rewarding in a way that's different than any other field. If we aren't our own cheerleaders, who will be?
Read more.
Why Senior Housing Needs to Change To Appeal to Boomers
Boomers are known for being a generation of influencers, rebels and change leaders. Now, they're in a position to force a dismantling of the old models of senior housing. And, based on a panel I recently attended at the Washington Innovation in Longevity Summit, senior housing developers had better get to it soon. By 2030, all boomers will be over 65.
Read more.
3 Ways to Make Your Company Sound Interesting
One of the most painstaking tasks new entrepreneurs undertake, as well as business owners in the process of rebranding, is creating the right company description. Striking the right balance between practicality and originality in the description requires a thoughtful, strategic approach.
Read more.
Dementia Patients Fuel Assisted Living's Growth. Safety May Be Lagging
Dementia care is the fastest growing segment of assisted living. But as these residences market themselves to people with Alzheimer's and other types of dementia, facilities across the country are straining to deliver on their promises of security and attentive care, according to a Kaiser Health News analysis of inspection records in the three most populous states.
Read more.
The National Association of Senior Move Managers (NASMM) is the leading membership organization for Senior Move Managers in the United States, Canada and abroad. NASMM is recognized for its innovative programs and expertise related to Senior Move Management, transition and relocation issues affecting older adults.
NASMM
PO Box 209, Hinsdale, IL 60522
Phone: 877.606.2766
www.nasmm.org