April 29, 2016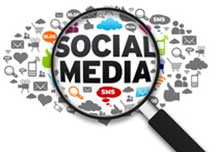 Social Media — We're in this Together
NASMM actively engages in social media as part of our overall marketing strategy. Our aggressive social media efforts have reached over one and a half million individuals since January 1st! From Facebook to Twitter, LinkedIN, Instagram and the NASMM blog, we continue to maximize our visibility through this ever-changing technology.
The members who are winning at social media within NASMM are doing precisely that. We know it's time-consuming and, quite honestly, daunting to constantly load your company social media accounts with interesting, inspiring and timely information about aging and aging services. But you don't have to. Read More.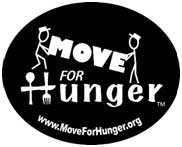 Have You Signed Up For NASMM's Food Drive? Participating is Easy!
Hosting a food drive may seem like an overwhelming project — but it doesn't need to be. If every NASMM member committed to collecting only 100 pounds of food — as a group we could easily donate 100,000 pounds of food! Move for Hunger makes it easy — simply sign up for the food drive, and Move for Hunger will supply you with the tools you need - and connect you with a moving company that can deliver the collected food to your local food bank!
Participating in NASMM's 2016 Food Drive is a terrific way to gain visibility in your community — please consider joining your fellow NASMM members in this meaningful philanthropic project.
More information is available in the Philanthropic Partners section of "MyNASMM." To sign up to participate, click here!
National Senior Move Managers Week – May 8-14, 2016
NASMM has announced that May 8-14 is National Senior Move Managers week. During this recognition week, NASMM and NASMM members around the US, Canada, United Kingdom and Australia are promoting the value of Senior Move Management and Senior Move Managers' commitment to assisting older adults and their families with later lifestyle transitions. NASMM members can access the logo and a press release for this year's celebration in the "Marketing Tools" section of "MyNASMM."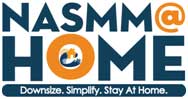 Using Digital Home Management to Support Aging in Place Services: Free NASMM@HOME Business Development Webinar Offered by HomeZada!
Learn how using HomeZada's digital home management solution can help you identify new lines of business to offer clients. These lines of business focus on those clients who want to stay in their homes. If 75% of homeowners do not want to move as they age, how can you build services to support these clients. Some homeowners want to stay in their homes and need the appropriate care and house modifications necessary to age in place.
The webinar will take place on Tuesday, May 10 at 6:00 pm ET. To register, click here!
From the NASMM Archives: What's in a Name?
NASMM's Business Development Series on Intellectual Property is a great read! Access it in the Marketing Tools section of "MyNASMM." Click here.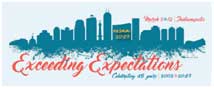 Start Thinking About Presenting at NASMM 2017
Join innovators, icons and industry experts as they talk, show and teach! This event is your opportunity to serve as a presenter for the NASMM 2017 Annual. NASMM's three-day conference attracts the best and brightest Senior Move Managers who are looking to advance their career, connect with colleagues and learn new techniques to enhance and expand their Senior Move Management services. NASMM will begin accepting proposal submissions in late May.
While we encourage you to submit proposals focusing on a variety of themes, please consider the following:
Strategic Planning and Growth Strategies
Client Needs Assessment and Estimating
Marketing: Finding Customers, Marketing Ideas, Networking, Advertising, Branding, Competition
Project Management
HR and Staff Development
Presentations: Creation, Getting Booked, Public Speaking
Financial Management
Aging in Place
NASMM 2016 Session Recordings On Sale!
Miss NASMM 2016? You can purchase recordings of most sessions by clicking here.
---
Senior Move Managers Highlighted on Charlotte TODAY
What is a Senior Move Manager? Anthony Cirillo knows. Anthony is president of The Aging Experience. He helps organizations craft experiences and seize opportunities in the mature marketplace. He helps family caregivers thrive and individuals make educated aging decisions. A consultant and professional speaker, Anthony is a monthly contributor on The Charlotte Today program.
Click here to check it out.
72 and a Hoarder. The Invisible Epidemic.
They found him in the living room, crumpled up on the mottled carpet. The police did. Sniffing a fetid odor, a neighbor had called 911.
Read more.
NASMM's Newest Industry Partner, FairSplit, Featured Recently in The New York Times!
People often spend a lot of time crafting estate plans that lay out how their big assets — from cash to homes and securities — will be divided among their children, grandchildren and everyone else down the line. But they sometimes give far less thought to the other stuff — those personal effects that may have little monetary value but so much sentimental value. Yet it is the decisions about those items that often cause problems in a family.
Read more.
How Celebrating Deceased Loved Ones Can Make You Happier
"After several family members died in rapid succession, including my parents, I struggled with knowing how to keep their memories alive. In the days and weeks immediately following their deaths, I never had to look far to tell a story or hear one."
Read more.
As A Senior Move Manager, Do You "Hold Space" With Your Clients?
NASMM's favorite conference speaker — Dementia Specialist Teepa Snow — recommends...
"What does it mean to hold space for someone else? It means that we are willing to walk alongside another person in whatever journey they're on without judging them, making them feel inadequate, trying to fix them, or trying to impact the outcome. When we hold space for other people, we open our hearts, offer unconditional support, and let go of judgment and control."
Read more. (Hat tip to The Downsizing Divas of Canada for sharing!)
Taking Senior Living Marketing From Traditional to Modern
Senior living sales and marketing teams are facing a seismic shift, both in terms of who they're targeting and how they must go about it. Although some prospective residents still respond to traditional advertisements, baby boomers and their adult children go about their senior living searches differently.
Read more.
The National Association of Senior Move Managers (NASMM) is the leading membership organization for Senior Move Managers in the United States, Canada and abroad. NASMM is recognized for its innovative programs and expertise related to Senior Move Management, transition and relocation issues affecting older adults.
NASMM
PO Box 209, Hinsdale, IL 60522
Phone: 877.606.2766
www.nasmm.org