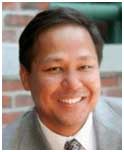 Meet Rafi: NASMM's Master Class Keynote Speaker
We know pricing your Senior Move Management services can be confounding, intimidating and thoroughly overwhelming.How is your SMM competition pricing its services? What price per hour can MY market bear? I need to make more money, but HOW?
Enter NASMM's 2016 Master Class presenter, Rafi Mohammed, the pricing expert.
Rafi helps companies create and implement pricing strategies that generate the highest profit from their services. He will assist NASMM 2016 attendees in developing new pricing strategies that will more fully capture the value of your company's services.Rafi Mohammed has been working on pricing issues for the last 25 years. A highly regarded expert on pricing issues, Rafi appears frequently on Bloomberg TV, CNBC, MSNBC, Fox Business News, and the Canadian Broadcast Corporation. Additionally, he is a regular contributor on pricing issues to the Harvard Business Review.
Rafi is the author of The 1% Windfall: How Successful Companies Use Price to Profit and Grow (HarperCollins, March 2010), which provides a blueprint for managers to create a comprehensive pricing strategy. His first pricing strategy book, The Art of Pricing(Crown Business, October 2005), has been translated into seven foreign languages.
Though he is a nationally recognized expert with an outstanding academic pedigree, Rafi is down-to-earth, accessible and engaging. Rafi's Master Class on Pricing promises to be one of the all-time great NASMM conference sessions to date!