December 16, 2016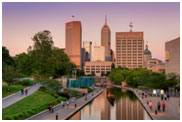 Indianapolis Voted One of Best Places to Visit (in the World) in 2017 — and NASMM is Taking You There!
Travel and Leisure magazine recently named Indianapolis as one of the ďTop 50 Places to Visit in 2017!Ē Conveniently — Indy is home to NASMM's 2017 Annual Conference. Aside from the amazing education and resources NASMM 2017 provides, you now have the opportunity to visit what Travel and Leisure calls "America's next big destination!"
Read the full article here — and learn more about visiting Indy by clicking here!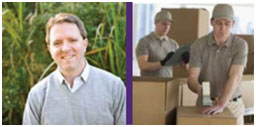 Limited Space Remains for NASMM Pre-Conference Intensives!
Register now to secure your space!
NASMM 2017 Pre-Conference Intensives are highly interactive, focused workshops on topics of special interest to Senior Move Managers. The full day course is ideal for a deep dive into the specific subject content.
This year, NASMM presents two (2) exciting Pre-Conference Intensive workshop options. Click on the options below to learn more. Limited space remains — no on-site registrations will be accepted.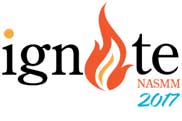 NASMM Now Accepting Submissions for Ignite 2017!
Consider being part of an innovative and exciting learning format — NASMM 2017 Ignite — a showcase of five-minute talks that might be bold, possibly brash, maybe even brilliant — but never boring! It's the learning format that's fast, fun, and focused where each speaker gets 20 slides, auto-advancing every 15 seconds, for 5 minutes total.
The international Ignite motto is "enlighten us, but make it quick!" Thus, Ignite is storytelling more than presenting. Given five minutes to speak with brief visual aides, what would you share with other SMMs? What would you most like to learn from your colleagues? Would you tell a humorous story? Teach a hack? Explain your passion for an unusual hobby?
NASMM 2017 Ignite is taking place in Indianapolis on Sunday, March 12. Are you up for the challenge? Submissions are due by January 13th! Click here to submit your Ignite idea! Contact Mary Kay Buysse for more information.

Another Great Benefit of Attending NASMM 2017 — Professional Headshots by Award-Winning Photographer, Nick Kelsh!
It's not everyday you can have your photo taken by a nationally-acclaimed photographer! NASMM is proud to introduce you to award-winning photographer — Nick Kelsh!
Author of nine books, Nick has appeared on Oprah and The Today Show. He has been featured in Time, Life, Newsweek, National Geographic, The New Yorker and Fortune. Nick will be both a presenter and exhibitor at NASMM 2017. He is presenting "The Business Advantage: Picture-Perfect Smartphone Photos" on Friday, March 11th!
Additionally, Nick will have a pop-up photo studio set up in the exhibit hall on Thursday, March 9 and Friday, March 10 to take your photo! This is a one-of-a-kind opportunity to have your photo taken professionally, at an incredibly low price!
Limited sittings are available, so register for your headshot now!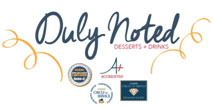 NASMMís Duly-Noted Reception Recognizes NASMMís Brightest!
For the past several years, NASMM has offered the Circle of Service reception to recognize our long-time members. This year, the reception is getting a new look and the guest list is expanded to include our A+ Accredited companies and Senior Move Manager~Certified (SMM~C) members!
If you are considering A+ Accreditation or the SMM~C Certification, applications submitted by January 31st will be reviewed with decisions rendered in February — in advance of the conference.
Interested in NASMM A+ Accreditation — click here!
Interested in NASMM's Senior Move Manager~Certified Program — click here!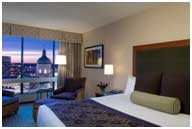 Attending NASMM 2017? Get Your Hotel Room!
NASMM's 2017 Hotel Block is now 90% sold.
When the rooms are gone — they are gone.
Don't delay! Contact the Hyatt Indianapolis at 317-632-1234 or book online by clicking here.
Rates are $169 single or double occupancy. Be sure to mention you are with the NASMM 2017 Conference if you are booking by phone.
---

75% of Baby Boomers Unready to Age in Their Homes
It's time to elevate the conversation about aging in place. Forget about grab bars and wheelchair ramps. Those are elements of last resort for "old" people. And who wants to be labeled "old"? Not me, and I suspect not you, either. The problem with aging is that there isnít a single point at which we are officially "old." All other major life events — graduating from college and starting a career, for instance, or getting married and starting a family — have a clear starting point. Not aging. It's not only gradual, but also different for each of us individually. Long before our hips fail us, we might be a little shaky on our feet. Years before we need memory care, we could become unsure of our decisions or forgetful. Aging is relative. Some people are born "old." Others are young into their nineties.
Read more.
Social Media Update 2016
Thanks in part to the growing number of older adults who are joining the site, Facebook use appears to be on the rise: The share of online adults who report using Facebook has increased by 7 percentage points compared with a Pew Research Center survey conducted at a similar point in 2015. In addition, the share of Facebook users who check in daily has increased slightly in the past year: 76% of Americans who use Facebook now report that they visit the site on a daily basis, up from 70% in 2015.
Read more.
A CCRC Resident Asks This Question of the Industry: What's Wrong With You?
Every day there are another 9,000 seniors entering the senior living marketplace that are saying NO to senior living...the senior living industry is largely missing the boat when it comes to making a compelling case for senior living as opposed to "aging in place."
Read more.
Why Senior Living Still Struggles with Digital Marketing
They rank "community website" as the most effective way to market senior communities, but direct mail, in-person events, and print ads follow, beating out digital marketing methods. That's according to 149 senior living marketing vice presidents, directors, and managers who responded to an online survey conducted in June 2016 by Brooks Adams Research and the American Seniors Housing Association (ASHA). The respondents all were members of ASHA or non-profit provider association LeadingAge. Results have been compiled in a newly released ASHA Special Issue Brief.
Read more.
Why You Should Plan To Sell Your Business Now
No matter when you actually expect to let go of your business, you need to be prepared for the move. Business owners need to create plans for selling their businesses and transferring ownership. Doing so cannot only prepare them for the inevitable but also allows them to take advantage of the ever-changing tax laws and regulations to ensure maximum after-tax proceeds for themselves and their families.
Read more.
How to Tell Your Business Story: Start with One True Thing
Thereís a status quo to our thinking that lulls us all to sleep or drives us to seek something more interesting in our electronic pacifiers. But if you want someone to sit and take notice of you, you must have a story to tell. The good news is we all have one. We have many. The hard part is deciding which one to tell. But that's only really hard when you don't know your audience. Knowing your audience should help you select the appropriate story that will resonate with them in much the same way you might select an outfit based on where you're going and what youíll be doing.
Read more.
The National Association of Senior Move Managers (NASMM) is the leading membership organization for Senior Move Managers in the United States, Canada and abroad. NASMM is recognized for its innovative programs and expertise related to Senior Move Management, transition and relocation issues affecting older adults.
NASMM
PO Box 209, Hinsdale, IL 60522
Phone: 877.606.2766
www.nasmm.org