December 10, 2015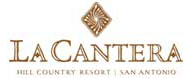 NASMM 2016 La Cantera Update: Understanding Room Blocks
NASMM has added a few more rooms to our contracted room block to accommodate additional attendees.
We're often asked – "Why can't you just add more rooms?"
NASMM blocks hotel rooms based on our historical pickup — for NASMM 2016, we booked our block based on the total number of rooms we used in 2015.
NASMM is financially responsible for 80% of the total room nights that are blocked by conference attendees. That is, if the number of rooms reserved and paid for by attendees falls below 80% of our contracted block, NASMM must pay for these rooms.
IMPORTANT! If you are currently holding rooms you are not going to actually use, please IMMEDIATELY release them.
We will not add additional rooms when these newly added rooms are gone. We will, however, offer options for other hotels in the area.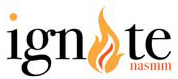 We are waiting for your great idea!
Consider being part of an innovative and exciting learning format — NASMM 2016 Ignite — a showcase of five-minute talks that might be bold, possibly brash, maybe even brilliant — but never boring! It's the learning format that's fast, fun, and focused where each speaker gets 20 slides, auto-advancing every 15 seconds, for 5 minutes total.
The international Ignite motto is "enlighten us, but make it quick!" Thus, Ignite is storytelling more than presenting. Given five minutes to speak with brief visual aides, what would you share with other SMMs? What would you most like to learn from your colleagues? Would you tell a humorous story? Teach a hack? Explain your passion for an unusual hobby? Click here to read more.

NASMM A+ Accreditation — What are you waiting for?
25 NASMM members have achieved the highest level of recognition a Senior Move Management company can earn — NASMM A+ Accreditation, and another dozen have applications in process! If you are planning on pursuing NASMM A+ Accreditation, consider the following:
All NASMM A+ Accredited companies are featured first on the Find A Senior Move Manager search on the NASMM website.
NASMM A+ Accreditation requirements are increasing for 2016.
Companies who purchase the NASMM A+ Accreditation Application in 2015 will follow 2015 accreditation guidelines — so purchase it now!
You can purchase the NASMM A+ Accreditation application at any time, however, there are only four (4) submission windows each year — January, April, July & October.
The next submission window opens in January!
---

By not downsizing, baby boomers help clog up the real estate pipeline
They rocked at Woodstock, marched in protest on campus, distrusted authority and then, as adults, took out mortgages and bought lots of real estate. But now, some economists say, baby boomers aren't selling their houses as earlier generations did — they're not downsizing fast enough as they approach and pass traditional retirement ages — and that's contributing to shortages of homes for sale as well as to rising prices. Read More
What working in a nursing home taught me about life, death, and America's cultural values
Being in the nursing home is tough. People weep and smell and drool. Sometimes you can go on the floor and hear a woman in her 90s scream, "I want Mommy." But it's also ordinary — just people living together: gossiping, daydreaming, reading, watching TV, scratching their back when it itches. Read More
Our (Bare) Shelves, Our Selves
... in our digital conversion of media (perhaps buttressed by application of the popular KonMari method of decluttering), physical objects have been expunged at a cost. Aside from the disappearance of record crates and CD towers, the loss of print books and periodicals can have significant repercussions on children's intellectual development. Read More
Higher Occupancy to Drive CCRC Expansions in 2016
It appears that continuing care retirement communities (CCRCs) are in for another strong year. Coming off a rebound in 2015, nonprofit CCRCs are expected to continue robust financial performances and high occupancy levels, a 2016 outlook from statistical rating organization Fitch Ratings revealed. Read More
The National Association of Senior Move Managers (NASMM) is the leading membership organization for Senior Move Managers in the United States, Canada and abroad. NASMM is recognized for its innovative programs and expertise related to Senior Move Management, transition and relocation issues affecting older adults.
NASMM
PO Box 209, Hinsdale, IL 60522
Phone: 877.606.2766
www.nasmm.org