December 2, 2016


NASMM Early Bird Rates Expire on December 1!
Last chance to save $100 off regular registration fees! But don't take our word for it!
NASMM's 2017 Annual Conference will showcase Senior Move Management's hottest topics and brightest ideas. Need some convincing — see what some of our 2016 attendees had to say about their conference experience:
If the Senior Move Management industry was a 100-story building, I would estimate the maturity of the profession to be on the 25th floor. The NASMM conference remains highly relevant with new content and new ideas every year. And I expect it will remain highly relevant for many years to come. Many Senior Move Managers work independently and the conference provides the best opportunity for all of us to come together, learn from each other, and discuss the trials and tribulations of working in this new field.
— Manson Slik, Gordon's Estate Services, Kingston, ON Canada
This conference is something every SMM should budget in their business each year. It was my first and I plan on making it an annual event. There is so much to learn in this business...in workshops from the pros and from our fellow NASMM members.
— Colleen Mountford, Next Step Home, Kingston, NY
Each of my four years as a NASMM member I arrive at the conference wanting to learn and learn! I leave the conference NEVER disappointed! I won't EVER miss this wonderful time with colleagues. Thank you for your dedication to making every year better than the last!
— Alyson Pedlow, Home Matters of VA, Inc., Richmond, VA
If you are serious about growing your Senior Move Management company, this event is a game-changer for your business. Join over 400 Senior Move Management professionals from the US, Canada and beyond for NASMM 2017!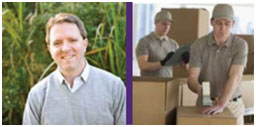 Limited Space Remains for NASMM Pre-Conference Intensives!
Register now to secure your space!
NASMM 2017 Pre-Conference Intensives are highly interactive, focused workshops on topics of special interest to Senior Move Managers. The full day course is ideal for a deep dive into the specific subject content.
This year, NASMM presents two (2) exciting Pre-Conference Intensive workshop options. Click on the options below to learn more. Limited space remains — no on-site registrations will be accepted.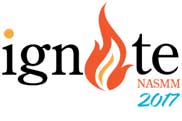 NASMM Now Accepting Submissions for Ignite 2017!
Consider being part of an innovative and exciting learning format — NASMM 2017 Ignite — a showcase of five-minute talks that might be bold, possibly brash, maybe even brilliant — but never boring! It's the learning format that's fast, fun, and focused where each speaker gets 20 slides, auto-advancing every 15 seconds, for 5 minutes total.
The international Ignite motto is "enlighten us, but make it quick!" Thus, Ignite is storytelling more than presenting. Given five minutes to speak with brief visual aides, what would you share with other SMMs? What would you most like to learn from your colleagues? Would you tell a humorous story? Teach a hack? Explain your passion for an unusual hobby?
NASMM 2017 Ignite is taking place in Indianapolis on Sunday, March 12. Are you up for the challenge?

NASMM Welcomes New Industry Partner — Artichoke
Artichoke brings together marketing, scheduling, payments, and automated client notifications into an easy-to-use all-in-one business application. It works from any device, and it's the first mobile appointment-based tool that allows Senior Move Managers® to set up and run their business in minutes. Artichoke gives NASMM members more time with clients, a more predictable income, and a more enjoyable business.
Artichoke is now offering NASMM members a 30-day free trial and 20% off (or $19.99) for their 1st year of paid service.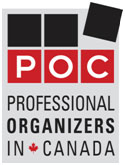 NASMM Announces New Affiliation Agreement with Professional Organizers of Canada
NASMM and the Professional Organizers in Canada (POC) are pleased to announce our new affiliation agreement. Under this affiliation, NASMM members can now attend POC sponsored education and training at POC member rates. NASMM also maintains similar affiliations with the National Association of Professional Organizers (NAPO) and the Institute for Challenging Disorganization (ICD.)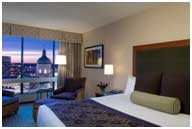 Attending NASMM 2017? Get Your Hotel Room!
NASMM's 2017 Hotel Block is now more than 85% sold.
When the rooms are gone — they are gone.
Don't delay! Contact the Hyatt Indianapolis at 317-632-1234 or book online by clicking here.
Rates are $169 single or double occupancy. Be sure to mention you are with the NASMM 2017 Conference if you are booking by phone.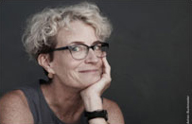 NASMM 2017 Keynote Speaker Named Top Influencer in Aging
"Catalyze a social movement to raise awareness of ageism that would transform the experience of aging in America and make discrimination on the basis of age as unacceptable as racism and sexism. We would no longer see aging as a problem to be 'fixed' or a disease to be 'cured,' but for what it is: a powerful, natural, lifelong process that connects us all."
---
Recommended: Roz Chast's Can't We Talk About Something More Pleasant?
In her first memoir, long-time New Yorker cartoonist Roz Chast brings her signature wit to the topic of aging parents. Spanning the last several years of their lives and told through four-color cartoons, family photos, and documents, and a narrative as rife with laughs as it is with tears, Chast's memoir is both comfort and comic relief for anyone experiencing the life-altering loss of elderly parents.
Read more and more or more.
Older people 'expecting more money from downsizing than they'll get'
An increasing number of older homeowners are hoping to sell their homes and downsize to a smaller one, allowing them to bank a nice sum in the process. However, many will be disappointed by how much money they actually end up with, according to new research by equity release firm Key Partnerships.
Read more.
Boomers often rebuffed when passing down heirlooms
Have you ever offered a cherished treasure to someone you love — only to have that person react as if you were trying to give them plutonium? If so, there's a good chance that a) you are a Baby Boomer — and, b) the recoiling recipient is your Millennial or Gen X child. Generally speaking, Boomers, born from 1946 to 1964, have always loved their stuff — and adult children do not want it.
Read more.
For Startups Marketing to Seniors, A Novel Idea: Move In With Them
The market for products designed specifically for older adults could reach $30 billion by next year,and startups want in on the action. What they sometimes lack is feedback from the people they hope will use their product. So Brookdale, the country's largest owner of retirement communities, has been inviting a few select entrepreneurs just to move in for a few days, show off their products and hear what the residents have to say.
Read more.
---
How to Downsize an Aging Parent's Home
My father made his latter senior years easy for his family. Unlike the resistant parents of many of my friends, he never objected to the help my brother and I hired for him. He agreed without hesitation when we explained we wanted to move him from the apartment building and friends he loved in Potomac to a place that would provide round-the-clock care.
Read more.
Senior Living Facilities: A Modern Approach to Alternative Living for Elders
Jill Kearney is the founder and owner of Senior Moves by Design, a "team of Senior Move Managers and professional real-estate stagers who help those who are 55-plus experience the joyful transition as they move from one home to another." Kearney believes that the fear of seniors finding an alternative living situation originated from what they saw decades ago.
Read more.
Transition Guardians interviewed by the NJ Department on Aging
Watch!
The National Association of Senior Move Managers (NASMM) is the leading membership organization for Senior Move Managers in the United States, Canada and abroad. NASMM is recognized for its innovative programs and expertise related to Senior Move Management, transition and relocation issues affecting older adults.
NASMM
PO Box 209, Hinsdale, IL 60522
Phone: 877.606.2766
www.nasmm.org