November 11, 2016


NASMM Early Bird Rates Expire on December 1!
Save $100 off regular registration fees!
NASMM's 2017 Annual Conference will showcase Senior Move Management's hottest topics and brightest ideas. NASMM 2017 will allow you to expand and develop these concepts by bringing the leading providers of Senior Move Management together to learn new strategies, develop new ways of doing business, explore new resources, and establish new business partnerships.
If you are a new Senior Move Manager or you have a decade of experience, NASMM 2017 is where you'll find your tribe.
If you are serious about growing your Senior Move Management company, this event is a game-changer for your business. Join over 400 Senior Move Management professionals from the US, Canada and beyond for NASMM 2017!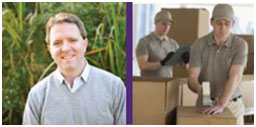 Limited Space Remains for NASMM Pre-Conference Intensives!
Register now to secure your space!
NASMM 2017 Pre-Conference Intensives are highly interactive, focused workshops on topics of special interest to Senior Move Managers. The full day course is ideal for a deep dive into the specific subject content.
This year, NASMM presents two (2) exciting Pre-Conference Intensive workshop options. Click on the options below to learn more. Limited space remains — no on-site registrations will be accepted.
Extreme Cleaning: The Business of Hoarding for Senior Move Managers


The Art & Science of Moving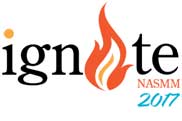 NASMM Now Accepting Submissions for Ignite 2017!
Consider being part of an innovative and exciting learning format — NASMM 2017 Ignite — a showcase of five-minute talks that might be bold, possibly brash, maybe even brilliant — but never boring! It's the learning format that's fast, fun, and focused where each speaker gets 20 slides, auto-advancing every 15 seconds, for 5 minutes total.
The international Ignite motto is "enlighten us, but make it quick!" Thus, Ignite is storytelling more than presenting. Given five minutes to speak with brief visual aides, what would you share with other SMMs? What would you most like to learn from your colleagues? Would you tell a humorous story? Teach a hack? Explain your passion for an unusual hobby?
NASMM 2017 Ignite is taking place in Indianapolis on Sunday, March 12. Are you up for the challenge?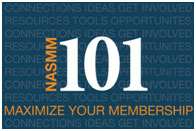 NASMM 101: Maximize Your Membership!
Designed for first-year NASMM members, NASMM 101 is a unique opportunity for you to learn how to maximize your NASMM membership. The NASMM staff will take you through the myriad of member benefits you enjoy as a NASMM member, and provide you with overviews of the programs, products and services. The 1-hour conference call allows you to explore NASMM's many resources and tools while offering you an opportunity to submit questions.
Date: Monday, November 14
Time: 12:00 pm ET (11:00 am CT | 10:00 am MT | 9:00 am PT
Please click here to access more information and the online registration form.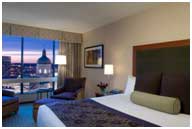 Attending NASMM 2017? Get Your Hotel Room!
NASMM's 2017 Hotel Block is now more than 75% sold — this pace is ahead of previous years.
When the rooms are gone — they are gone.
Don't delay! Contact the Hyatt Indianapolis at 317-632-1234 or book online by clicking here.
Rates are $169 single or double occupancy. Be sure to mention you are with the NASMM 2017 Conference if you are booking by phone.
---
Is it Easy and Clear How to Do Business With You?
I recently updated my advising and consulting page on my personal website. In going through the process, I found myself asking a series of questions to make the process work a lot better for people thinking about whether to hire me. I came up with a lot of discoveries along the way.
Read more.
What Do You Mean By 'Old?'
Ageism cuts both ways, discriminating against both the so-called 'young' and 'old,' and turns these two seemingly innocuous words into pejoratives. When 'young' and 'old' are used colloquially rather than as they were intended (as comparative markers of time) they become profane.
Read more.
How to Help Your Staff Develop Geriatric Sensitivity
The importance of geriatric sensitivity in healthcare workers who deal with elderly patients cannot be overstated.
Read more.
Insane Mistakes Senior Living Organizations Make
I came across this ridiculous list of 50 Insane Mistakes Companies Make and I got to thinking that I could make a similar list for senior living.
Read more.
For Sale: Baby Shoes, Never Worn
Most of us love stories. Thatís nothing new. However, marketers need to understand better the value of storytelling in communicating messages. As we age, stories play an even more important role in how our brains process information about your products and services.
Read more.
The National Association of Senior Move Managers (NASMM) is the leading membership organization for Senior Move Managers in the United States, Canada and abroad. NASMM is recognized for its innovative programs and expertise related to Senior Move Management, transition and relocation issues affecting older adults.
NASMM
PO Box 209, Hinsdale, IL 60522
Phone: 877.606.2766
www.nasmm.org