November 10, 2017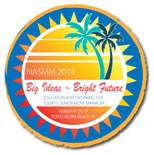 Early Bird Deadline for NASMM 2018 Expires on December 1! Register and Save!
The early bird deadline for NASMM 2018 is Friday, December 1! Register by December 1 and save $100 off the regular registration rate! NASMM 2018 showcases Senior Move Management's hottest topics and brightest ideas. NASMM 2018 allows you to expand and develop these concepts by bringing the leading providers of Senior Move Management together to innovate, share ideas, develop new ways of doing business, explore new resources, and establish new business partnerships.
If you are a new Senior Move Manager or you have a decade of experience, NASMM 2018 is where you'll find your tribe.
If you are serious about growing your Senior Move Management company, this event is a game-changer for your business. Join over 400 Senior Move Management professionals from the US, Canada and beyond for NASMM 2018!

NASMM National Client Satisfaction Program — Your Participation Helps Everyone!
Earlier this year, NASMM released our National Client Satisfaction Survey. By distributing this survey to your clients and returning completed surveys to NASMM, we can tell a national story about how Senior Move Management services positively impact older adults — and in turn promote the benefits of using NASMM members. The data we collect will serve as the basis for new marketing materials, press-worthy statistics, white papers etc — all items you can use to enhance and strengthen your position as trusted AND important resources to your potential clients and referral sources.
About the NASMM National Client Satisfaction Survey:
The survey does not ask your clients for any identifying information — surveys are completely anonymous.
The survey does not ask for any identifying information about your company.
The survey has 20 questions and can easily be completed in less than five minutes.
Both an online version and a paper version are available in the "MyNASMM" section of the website under the "Marketing Tools" section.
You can access the online version by clicking here.
The paper version can be found in the "Marketing Tools" section of "MyNASMM"
If each NASMM member would distribute and collect 10 surveys, imagine the story we could tell!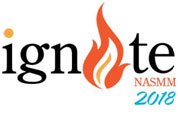 NASMM Accepting Ignite Submissions for NASMM 2018!
Consider being part of an innovative and exciting learning format — NASMM 2018 Ignite — a showcase of five-minute talks that might be bold, possibly brash, maybe even brilliant — but never boring! It's the learning format that's fast, fun, and focused where each speaker gets 20 slides, auto-advancing every 15 seconds, for 5 minutes total.
The international Ignite motto is "enlighten us, but make it quick!" Thus, Ignite is storytelling more than presenting. Given five minutes to speak with brief visual aides, what would you share with other SMMs? What would you most like to learn from your colleagues? Would you tell a humorous story? Teach a hack? Explain your passion for an unusual hobby?
NASMM 2018 Ignite is the concluding session at NASMM 2018. Are you up for the challenge? Click here to view the submission form.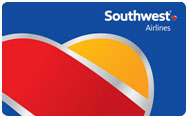 Southwest Airlines Offers Discounted Fares for NASMM 2018
NASMM conference attendees will receive a discount and bonus Rapid Reward points from Southwest Airlines through our SWABIZ® account. Southwest Airlines is offering an 8% discount off Anytime & Business Select® fares and a 2% discount off select Wanna Get Away® fares for travel to and from the conference. Book your travel between September 15, 2017 & February 6, 2018 to take advantage of the discounted rates. (Discounts are available for travel February 20, 2018 through March 3, 2018.)
Click here to take advantage of the discounted rates and book now!
By flying Southwest Airlines, as a National Association of Senior Move Managers traveler, you will also receive the following benefits:
50% bonus Rapid Reward points for your travel to & from the convention with Rapid Rewards # added to your reservation. Click here to enroll in Rapid Rewards.
No baggage fees (first two bags)
No change or cancellation fees
No peak travel or fuel surcharges
Consistently ranked the "Best in Customer Service" by DOT
---

It's Your Fault People Always Misunderstand You
There are some days when it feels like no one is listening. Your boss isn't understanding the project problems you discussed. Your team isn't getting results. Your new intern can't seem to grasp the simplest concepts. You think you're a pretty good communicator — but is it them, or you? "It's always you," says business social scientist Joseph Grenny .
Read more.
How to Pitch to The Press: The 8 No-Fail Strategies
Last week I moderated a panel for the Money2020 trade show in Las Vegas. Here's where things turned interesting. In the final month before the show, somehow my name made its way onto the list of press attendees. What an eye opener. I received hundreds of emails. Scores of calls came to our agency. Some even found their way to my cell. Public relations people throughout the U.S. were all being paid by their employers and clients to tout their news to the press and to score commitments for appointments during the show. Do you know how many pitches I responded to? One.
Read more.
Letting Patients Tell Their Stories
I am better at many things than I was when I started my journey to become a physician more than a decade ago. But I am not sure that understanding patients as people — and placing them in the context of their long, messy, beautiful lives — is one of them.
Read more.
A Stigma Rooted in Denial: On Ageism and "Aging Thoughtfully"
Tempted to skip over anything to do with aging? You're not alone. Few respectable philosophers have tackled the topic since Cicero in 45 BCE. So hats off to eminent scholars Martha C. Nussbaum and Saul Levmore for stepping into the breach.
Read more.
The National Association of Senior Move Managers (NASMM) is the leading membership organization for Senior Move Managers in the United States, Canada and abroad. NASMM is recognized for its innovative programs and expertise related to Senior Move Management, transition and relocation issues affecting older adults.
NASMM
PO Box 209, Hinsdale, IL 60522
Phone: 877.606.2766
www.nasmm.org