October 28, 2016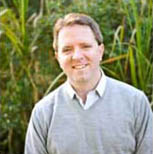 NASMM 2017 Features One-Of-A-Kind Pre Conference: Extreme Cleaning — The Business of Hoarding for SMMs
This full day session will take you through an interactive journey as you explore the emerging business of hoarding cleanup services.
Matt Paxton — a leading expert on hoarding cleanup —will use his electric mix of humor, compassion, and vast experience to help you step inside the mindset of a hoarder. You'll learn who hoards and why this behavior is growing in our culture. Hear why a hoarder behaves a certain way and why they can't simply "throw it all out." You'll learn to understand the emotional ties a hoarder has to specific possessions, and the related grief when the item needs to be removed for any number of reasons.
The second half of this class will highlight specific communication and sorting techniques to create an uplifting and empathetic interaction with your hoarding client. Matt will also share his own safety tips, tools, pricing information, and marketing strategies for establishing hoarding cleanup services within your local market.
You'll leave this day-long workshop with the competence and confidence to clean hoarded homes and to make it a thriving addition to your SMM business! And all participants will receive a Certificate of Advanced Education in Hoarding.
Limited space remains — no onsite registrations will be taken!
Click here for more information.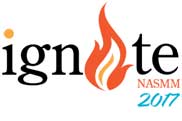 NASMM Now Accepting Submissions for Ignite 2017!
Consider being part of an innovative and exciting learning format — NASMM 2017 Ignite — a showcase of five-minute talks that might be bold, possibly brash, maybe even brilliant — but never boring! It's the learning format that's fast, fun, and focused where each speaker gets 20 slides, auto-advancing every 15 seconds, for 5 minutes total.
The international Ignite motto is "enlighten us, but make it quick!" Thus, Ignite is storytelling more than presenting. Given five minutes to speak with brief visual aides, what would you share with other SMMs? What would you most like to learn from your colleagues? Would you tell a humorous story? Teach a hack? Explain your passion for an unusual hobby?
NASMM 2017 Ignite is taking place in Indianapolis on Sunday, March 12. Are you up for the challenge?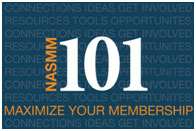 NASMM 101: Maximize Your Membership!
Designed for first-year NASMM members, NASMM 101 is a unique opportunity for you to learn how to maximize your NASMM membership. The NASMM staff will take you through the myriad of member benefits you enjoy as a NASMM member, and provide you with overviews of the programs, products and services. The 1-hour conference call allows you to explore NASMM's many resources and tools while offering you an opportunity to submit questions.
Date: Monday, November 14
Time: 12:00 pm ET (11:00 am CT | 10:00 am MT | 9:00 am PT
Please click here to access more information and the online registration form.

Take Advantage of NASMM 2017 Early Bird Rate Until December!
NASMM 2017 offers 5 Master Classes and 24 Learning Labs — all designed to help you enhance your service delivery, streamline operations and expand your revenues! Early Bird rates are in effect until December 1!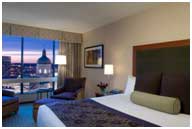 Attending NASMM 2017? Get Your Hotel Room!
NASMM's 2017 Hotel Block is now more than 70% sold — this pace is ahead of previous years.
When the rooms are gone — they are gone.
Don't delay! Contact the Hyatt Indianapolis at 317-632-1234 or book online by clicking here.
Rates are $169 single or double occupancy. Be sure to mention you are with the NASMM 2017 Conference if you are booking by phone.
---
Why You Should Tell Every Single Prospect Not to Move
If ever there was a selling situation that cries out for a fresh approach, it's senior living. And Alexandra Fisher — co-founder of Sherpa, a Senior Housing Forum Partner — is all about changing out the standard "you really need to do this" approach for something that is softer, but will probably work better in the long run.
Read more.
Meet the Perennials!
This content is appropriate for people of all ages. And that's the point. The days of targeting media and products at people based on their age is over.
Read more.
5 Ways New Companies Are Capturing the Growing Senior Market
Those in the marketing, advertising and PR businesses are spending an inordinate amount of time worrying about how to market to the rapidly growing millennial market. The fact that this younger population responds less to advertising than any previous generation has marketers scurrying for alternative solutions. But while devoting energy to capturing millennial spending money, those marketers may be forgetting about what is still an even bigger market — baby boomers and senior citizens.
Read more.
47 Things You Can Compete On Besides Price
In sales, the single worst factor you can compete on is price. Selling on price guarantees you a razor-thin profit margin. As well as constant customer turnover, because price buyers are notorious for having no loyalty — they'll switch as soon as someone else offers a lower price.
Read more.
The Secrets of Aging Parents
Adult children are frustrated by their aging parent's unwillingness to share important information about their plans, health or finances. The withholding weakens the caregiving partnership and sets everyone up for poor outcomes. So why are they so secretive at the worse possible time?
Read more.
The National Association of Senior Move Managers (NASMM) is the leading membership organization for Senior Move Managers in the United States, Canada and abroad. NASMM is recognized for its innovative programs and expertise related to Senior Move Management, transition and relocation issues affecting older adults.
NASMM
PO Box 209, Hinsdale, IL 60522
Phone: 877.606.2766
www.nasmm.org