October 27, 2017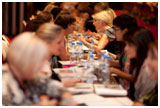 NASMM 2018 Speed Networking: What Are Your Burning Questions?
We are excited to offer our first-ever Speed Networking session at NASMM 2018. Speed Networking is an electrifying, structured, and rapid-fire networking event designed to connect you with other Senior Move Managers to share ideas, network, or build relationships.
How does it work? It's easy! All attendees will complete a short online profile. You'll be matched up prior to NASMM 2018 via web-based results that address levels of experience and personal topic preferences. You'll then receive a customized itinerary to ensure you make the most of your exciting Speed Networking experience.
Here's where we need your help! NASMM is developing categories for you to select from in your online speed networking profile. What are the topics you are most interested in discussing? Send your topic suggestions to us at info@nasmm.org by October 31!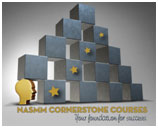 Are You Maximizing Your Membership? NASMM has options for your staff!
NASMM's Cornerstone Courses are required training for NASMM company owners, but they are also essential, low-cost training for our staff. NASMM's Cornerstone Course covering the NASMM Code of Ethics is free training. If you'd like to offer this course to your staff, email the first name, last name and email address for your staff to info@nasmm.org. We will set up a profile for your staff member(s) under your "MyNASMM" account. Your staff can also be subscribed to the NASMM e-List.
Want additional training for your staff? Why not offer them the full four-course bundle? The Cornerstone Courses provide excellent training in the areas of Understanding the Moving Industry, Contracts & Liability and Senior Move Management safety. Click here for more information!

NASMM National Client Satisfaction Program — Your Participation Helps Everyone!
Earlier this year, NASMM released our National Client Satisfaction Survey. By distributing this survey to your clients and returning completed surveys to NASMM, we can tell a national story about how Senior Move Management services positively impact older adults — and in turn promote the benefits of using NASMM members. The data we collect will serve as the basis for new marketing materials, press-worthy statistics, white papers etc — all items you can use to enhance and strengthen your position as trusted AND important resources to your potential clients and referral sources.
About the NASMM National Client Satisfaction Survey:
The survey does not ask your clients for any identifying information — surveys are completely anonymous.
The survey does not ask for any identifying information about your company.
The survey has 20 questions and can easily be completed in less than five minutes.
Both an online version and a paper version are available in the "MyNASMM" section of the website under the "Marketing Tools" section.
You can access the online version by clicking here.
The paper version can be found in the "Marketing Tools" section of "MyNASMM"
If each NASMM member would distribute and collect 10 surveys, imagine the story we could tell!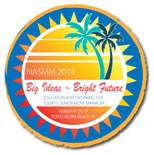 Full NASMM 2018 Education Program Now Available!
NASMM 2018 offers an array of cutting edge and innovative Learning Labs featuring topics ranging from client service issues — including elder abuse, Aging Sensitivity Training and LGBTQ issues — to Operations issues including Scaling Up, Human Resources, Brand Building and more!
NASMM 2018 also offers:
Four (4) compelling Master Classes including two (2) Ask the Senior Move Manger Panels (!!!) and a first-time-ever Speed Networking Session
An evening excursion to historic St. Augustine
A jam-packed expo
Unmatched networking opportunities and more!
Visit the NASMM Conference website to see the incredible line of up topics and presenters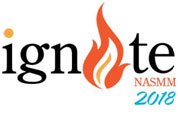 NASMM Accepting Ignite Submissions for NASMM 2018!
Consider being part of an innovative and exciting learning format — NASMM 2018 Ignite — a showcase of five-minute talks that might be bold, possibly brash, maybe even brilliant — but never boring! It's the learning format that's fast, fun, and focused where each speaker gets 20 slides, auto-advancing every 15 seconds, for 5 minutes total.
The international Ignite motto is "enlighten us, but make it quick!" Thus, Ignite is storytelling more than presenting. Given five minutes to speak with brief visual aides, what would you share with other SMMs? What would you most like to learn from your colleagues? Would you tell a humorous story? Teach a hack? Explain your passion for an unusual hobby?
NASMM 2018 Ignite is the concluding session at NASMM 2018. Are you up for the challenge? Click here to view the submission form.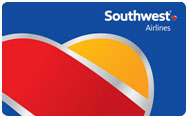 Southwest Airlines Offers Discounted Fares for NASMM 2018
NASMM conference attendees will receive a discount and bonus Rapid Reward points from Southwest Airlines through our SWABIZ® account. Southwest Airlines is offering an 8% discount off Anytime & Business Select® fares and a 2% discount off select Wanna Get Away® fares for travel to and from the conference. Book your travel between September 15, 2017 & February 6, 2018 to take advantage of the discounted rates. (Discounts are available for travel February 20, 2018 through March 3, 2018.)
Click here to take advantage of the discounted rates and book now!
By flying Southwest Airlines, as a National Association of Senior Move Managers traveler, you will also receive the following benefits:
50% bonus Rapid Reward points for your travel to & from the convention with Rapid Rewards # added to your reservation. Click here to enroll in Rapid Rewards.
No baggage fees (first two bags)
No change or cancellation fees
No peak travel or fuel surcharges
Consistently ranked the "Best in Customer Service" by DOT
---

Aging in America: Land of the Free, Home of the Gray
Getting old isn't what it used to be. At least, that's what Bob Lowry has found in recent years as he's blazed a trail through what many would consider to be an early retirement.
Read more.
Is This Real Life or Just Fantasy?
As a local company or organization, sometimes it's hard to get your brand out there the right way. By "right", I mean in the way that inspires people to warm up to you and buy.
Read more.
Everything You Should Know About Designing a Home for Aging in Place
Aging in place is strongly linked to greater health and happiness outcomes for seniors, particularly when social isolation concerns are addressed, but it has historically been perceived as a viable option only for those who can afford home health aides or whose family members can provide full-time care. Susan Wright, managing principal at IBI Group, Gruzen Samton Architects and a member of the AIA New York Chapter Design for Aging Committee, identified the challenge. "That's not the situation for most Americans. I want to be able to stay in my house. I want my mom to be able to stay in her house. It's really traumatic for people to be forced out of their homes."
Read more.
Americans are pack rats. Swedes have the solution: 'Death cleaning.'
If your family doesn't want your stuff when you're alive, they sure won't want it when you're dead. That's the blunt assessment of yet another self-help author from abroad who is trying to get Americans, who have an addiction to collecting and storage units, to clean up their acts.
Read more.
The National Association of Senior Move Managers (NASMM) is the leading membership organization for Senior Move Managers in the United States, Canada and abroad. NASMM is recognized for its innovative programs and expertise related to Senior Move Management, transition and relocation issues affecting older adults.
NASMM
PO Box 209, Hinsdale, IL 60522
Phone: 877.606.2766
www.nasmm.org