October 13, 2017

NASMM Board Meets in Chicago
The NASMM Board met for their annual face-to-face meeting in Chicago last week. Of note were new appointments to the NASMM Ethics Compliance Commission including:
Sean Tienhaara, Senior Life Transitions, Fishers, IN
Betsy Goldfarb, Queen City Transitions, Covington, KY
Marnie Dawson, Dawson Relocation Services, Chicago, IL
Additionally, the Board selected two winners of the Barry Izsak~Peg Guild Professional Development Scholarship. Congratulations to:
David and Debbie Feldman of Home Again Transitions, Cortland Manor, NY
Sarah Macnaught, RightSize, LTD Twickenham, UK
This is the first meeting of NASMM's new Board, under the leadership of Katie Hustead, Paper Moon Moves, Brooklyn, NY. During this meeting, the Board also elected their new officers:
Chantale Bordonaro, Simplicity Source, Inc. San Francisco, CA — President-Elect
Kim McMahon, Let's Move, LLC, Fulton, MD — Treasurer
Jill Yesko, Discover Organizing, Inc., Pittsburgh, PA — Secretary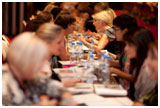 NASMM 2018 Speed Networking: What Are Your Burning Questions?
We are excited to offer our first-ever Speed Networking session at NASMM 2018. Speed Networking is an electrifying, structured, and rapid-fire networking event designed to connect you with other Senior Move Managers to share ideas, network, or build relationships.
How does it work? It's easy! All attendees will complete a short online profile. You'll be matched up prior to NASMM 2018 via web-based results that address levels of experience and personal topic preferences. You'll then receive a customized itinerary to ensure you make the most of your exciting Speed Networking experience.
Here's where we need your help! NASMM is developing categories for you to select from in your online speed networking profile. What are the topics you are most interested in discussing? Send your topic suggestions to us at info@nasmm.org by October 31!

NASMM National Client Satisfaction Program — Your Participation Helps Everyone!
Earlier this year, NASMM released our National Client Satisfaction Survey. By distributing this survey to your clients and returning completed surveys to NASMM, we can tell a national story about how Senior Move Management services positively impact older adults — and in turn promote the benefits of using NASMM members. The data we collect will serve as the basis for new marketing materials, press-worthy statistics, white papers etc — all items you can use to enhance and strengthen your position as trusted AND important resources to your potential clients and referral sources.
About the NASMM National Client Satisfaction Survey:
The survey does not ask your clients for any identifying information — surveys are completely anonymous.
The survey does not ask for any identifying information about your company.
The survey has 20 questions and can easily be completed in less than five minutes.
Both an online version and a paper version are available in the "MyNASMM" section of the website under the "Marketing Tools" section.
You can access the online version by clicking here.
The paper version can be found in the "Marketing Tools" section of "MyNASMM"
If each NASMM member would distribute and collect 10 surveys, imagine the story we could tell!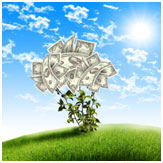 NASMM Pre-Conference Workshop: Show Me the Money! Policies & Procedures to Help You Grow or Sell — Five Seats Left!
Whether you are just starting out, or have been in business for many years, the endgame is to own a sustainable business you can eventually sell. Yes!!!
The depth and breadth of your policies and procedures will make all the difference in the value and sale of your business!
Do you dread the thought of having to put your company's policies and procedures in writing?
Do you wonder if you've covered all the legal bases, left out anything important, or made a mistake that will surface later and get you into trouble?
From dealing with accountability issues and activities of critical importance to your company — including safety, client services, accounting, liability and human resources — the investment you make in your policies and procedures will have a positive, long-term effect on the overall value of your business. NASMM is pleased to offer this full day workshop to help you understand, identify, and develop policies and procedures for your Senior Move Management business.
Under the guidance of two (2) of NASMM's most experienced and successful Senior Move Managers, you'll embark on writing your own policies and procedures designed to meet the unique nuances of your SMM business.
Our facilitators will use the NASMM A+ Accreditation guidelines to help you identify and understand the purpose of recommended policies, and assist you in the development of your own policies and procedures manual. They'll make this rather dry topic come alive throughout your day-long workshop experience together!
Already registered for the conference and want to add the Pre-con? Click here!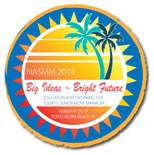 Full NASMM 2018 Education Program Now Available!
NASMM 2018 offers an array of cutting edge and innovative Learning Labs featuring topics ranging from client service issues — including elder abuse, Aging Sensitivity Training and LGBTQ issues — to Operations issues including Scaling Up, Human Resources, Brand Building and more!
NASMM 2018 also offers:
Four (4) compelling Master Classes including two (2) Ask the Senior Move Manger Panels (!!!) and a first-time-ever Speed Networking Session
An evening excursion to historic St. Augustine
A jam-packed expo
Unmatched networking opportunities and more!
Visit the NASMM Conference website to see the incredible line of up topics and presenters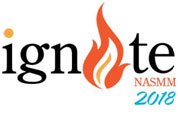 NASMM Accepting Ignite Submissions for NASMM 2018!
Consider being part of an innovative and exciting learning format — NASMM 2018 Ignite — a showcase of five-minute talks that might be bold, possibly brash, maybe even brilliant — but never boring! It's the learning format that's fast, fun, and focused where each speaker gets 20 slides, auto-advancing every 15 seconds, for 5 minutes total.
The international Ignite motto is "enlighten us, but make it quick!" Thus, Ignite is storytelling more than presenting. Given five minutes to speak with brief visual aides, what would you share with other SMMs? What would you most like to learn from your colleagues? Would you tell a humorous story? Teach a hack? Explain your passion for an unusual hobby?
NASMM 2018 Ignite is the concluding session at NASMM 2018. Are you up for the challenge? Click here to view the submission form.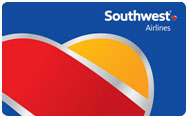 Southwest Airlines Offers Discounted Fares for NASMM 2018
NASMM conference attendees will receive a discount and bonus Rapid Reward points from Southwest Airlines through our SWABIZ® account. Southwest Airlines is offering an 8% discount off Anytime & Business Select® fares and a 2% discount off select Wanna Get Away® fares for travel to and from the conference. Book your travel between September 15, 2017 & February 6, 2018 to take advantage of the discounted rates. (Discounts are available for travel February 20, 2018 through March 3, 2018.)
Click here to take advantage of the discounted rates and book now!
By flying Southwest Airlines, as a National Association of Senior Move Managers traveler, you will also receive the following benefits:
50% bonus Rapid Reward points for your travel to & from the convention with Rapid Rewards # added to your reservation. Click here to enroll in Rapid Rewards.
No baggage fees (first two bags)
No change or cancellation fees
No peak travel or fuel surcharges
Consistently ranked the "Best in Customer Service" by DOT
---

20 Marketing Tips to Consider When Selling to Seniors
Rather than sell your product or service based on the price point being lower than your competition, or based on budget, fashion your marketing message to highlight how your solution can meet a need in their life. Focus on lifestyle, not finances. Seniors want easy solutions. The more complicated the product, the harder it is to use, assemble, install, understand, transport or manage, the less likely they are to buy. This can also apply to your marketing message. Keep it simple and straightforward. Don't try to communicate too many things. Focus on one or two main thoughts.
Read more.
Peter Walsh: How to Talk to Aging Parents About All of Their Stuff
A few years ago, I began noticing an unusual trend. As baby-boomers began to move into their retirement years, more and more people started asking me for help with downsizing a lifetime's worth of possessions. Often times those requests came from the adult children of the retirees who were concerned with how they'd deal with their parents' stuff.
Read more.