October 7, 2016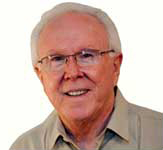 Meet NASMM 2017 Master Class Presenter, Jim Gilmartin
What if everything you think you think you know about sales and marketing to Baby Boomers and older customers may be wrong? Join us at NASMM 2017 to hear from one of America's most prolific speakers on marketing and sales to older adults and discover the right way to reach your market!
This thought provoking and practical program provides a common sense approach to connecting with and meeting baby boomer and older customer needs, wants and desires. Providing new in-depth information, insights, understanding, tactics and techniques, this practical program will help us better understand the mind of baby boomer and older customers.
Jim Gilmartin has emerged as one of America's experts on improving marketing and sales to Baby Boomer and senior customers. Jim is the founding Principal at Oakbrook Terrace, IL-based Coming of Age.
Serving as CEO and COO of two health services corporations, and as senior vice president for a Chicago-based international health care system, Jim provided leadership to position the system as a leading provider of services and products to Baby Boomer and older consumers.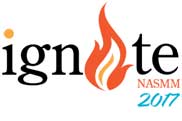 NASMM Now Accepting Submissions for Ignite 2017!
Consider being part of an innovative and exciting learning format — NASMM 2017 Ignite — a showcase of five-minute talks that might be bold, possibly brash, maybe even brilliant — but never boring! It's the learning format that's fast, fun, and focused where each speaker gets 20 slides, auto-advancing every 15 seconds, for 5 minutes total.
The international Ignite motto is "enlighten us, but make it quick!" Thus, Ignite is storytelling more than presenting. Given five minutes to speak with brief visual aides, what would you share with other SMMs? What would you most like to learn from your colleagues? Would you tell a humorous story? Teach a hack? Explain your passion for an unusual hobby?
NASMM 2017 Ignite is taking place in Indianapolis on Sunday, March 12. Are you up for the challenge?

Full Conference Education Program Now Available
NASMM 2017 will offer 5 Master Classes and 24 Learning Labs — all designed to help you enhance your service delivery, streamline operations and expand your revenues! Take advantage of NASMM's Early Bird Rates and register!

NASMM Welcomes New Industry Partner: SMMWARE.com
NASMM is pleased to introduce SMMware, a cloud based solution for running the day-to-day operations of Senior Move Management companies. Offering unique features valuable to SMM companies, SMMware is designed around your specific needs. Because we are dedicated to Senior Move Management companies, you will find SMMware to be most responsive to the evolving needs of this growing profession. If you will be attending NASMM 2017 in March, we invite you to stop by our booth. But no need to wait until then, we invite you to visit our website at http://www.smmware.com, or to contact us for a demo.
Maintains a history of client addresses
Flexible Scheduling
Manage Consignment Sales
Customer Relationship Management
Sales Leads
Track Inventory of Packing Materials
Categorize a list of useful Organizations/Vendors, as a reference for recommendations to clients
Profiles include portraits for clients and associates
For clients with health issues, profiles include client representatives showing their relationship to the client
Referral Tracking
Manage Clients, Jobs, & Associates
Manage Invoicing, with approvals
Various reports
Context sensitive help
User permission levels
For more information contact Brian Jacobs, SMMWare.com
(240) 285-4619 • Email: bjacobs@smmware.com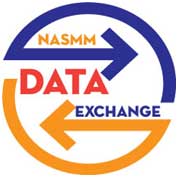 Complete Your NASMM Data Exchange Initiative Survey by 10/14!
All Primary Contacts of NASMM Provisional and General Members received the survey, via email, on September 21 from Express Evaluations — a third party survey development company.
With your cooperation, we hope to obtain real stats — quantifiable information including size, scope, pricing, sales volume, staff size, staff status (employee versus independent contractor) and staff salaries. This data is critical information each NASMM member needs to continue to grow, and essential information for NASMM to promote our industry.
Points to consider:
For this survey to produce meaningful results, we need the participation of every member — regardless of the size and scope of your business.
If you were not in business in 2015 or do not have revenue/sales to report for 2015, you should still complete the survey. The survey allows for these responses.
Your responses to this survey are completely confidential.
Only those NASMM members who complete the survey will be provided with the survey results.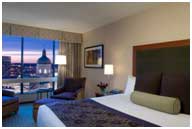 NASMM 2017 Hotel Block is 70% Sold!
NASMM's 2017 Hotel Block is now more than 70% sold — this pace is ahead of previous years.
When the rooms are gone, they are gone.
Don't delay! Contact the Hyatt Indianapolis at 317-632-1234 or book online by clicking here.
Rates are $169 single or double occupancy. Be sure to mention you are with the NASMM 2017 Conference if you are booking by phone.
---
Hoarding in the Time of Marie Kondo
It was Nordstrom's anniversary sale, and Marnie couldn't help herself. She ran to the shoe display, and, with a swooping bear hug, grabbed up an entire row of gemstone-hued Nikes. Marnie is a self-identified hoarder, and she was here as part of an intervention of sorts. As she compulsively shopped, looking on were a group of other hoarders and psychologists.
Read more.
How Baby Boomers are Redefining Senior Living
FToday's American seniors are used to living in a world that caters to them. All their lives, they've been able to purchase exactly what they needed, when they needed it, and they expect similar accommodations as they move into the later years of their lives. Better yet, they have a larger discretionary income than any previous generation, which means that they have the means to pay for the services they want.
Read more.
Gifts for Assisted Living Residents
Do you have trouble finding gifts for assisted living residents that are useful and appreciated? These ideas are helpful for any time of year; the holidays, birthdays, or simply to say "I'm thinking of you."
Read more.
20 Marketing Tips to Consider When Selling to Seniors
Rather than sell your product or service based on the price point being lower than your competition, or based on budget, fashion your marketing message to highlight how your solution can meet a need in their life. Focus on lifestyle, not finances.
Read more.
The National Association of Senior Move Managers (NASMM) is the leading membership organization for Senior Move Managers in the United States, Canada and abroad. NASMM is recognized for its innovative programs and expertise related to Senior Move Management, transition and relocation issues affecting older adults.
NASMM
PO Box 209, Hinsdale, IL 60522
Phone: 877.606.2766
www.nasmm.org