September 9, 2016


Friday is the Deadline for the 2017 Barry Izsak ~ Peg Guild Professional Development Scholarship
The Barry Izsak ~ Peg Guild Professional Development Scholarship was established to help NASMM members who might otherwise not be able to attend the NASMM Annual Conference for financial or other extenuating circumstances.
Every year, the NASMM Board will select two (2) scholarship recipients who will receive a complimentary conference registration for the following year. The deadline to submit an application is Friday, September 9.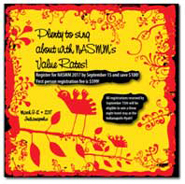 Value Rates Still Available for NASMM 2017! Register Now and Save $100 per Registration!
NASMM 2017! Exceeding Expectations is the only conference for Senior Move Management professionals, and the biggest and most anticipated convergence of all things Senior Move Management.
If you're serious about providing exceptional Senior Move Management services, attending this year's conference is an essential investment in your business.
Value rates are now available, but only through September 15! As an added incentive – if you register before September 15, you'll be entered to win a three-night hotel stay at the conference hotel — the Hyatt Indy!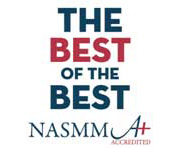 New A+ Accreditation Standards Coming October 1! Purchase Your Application Now to Apply Under Current Standards
Over 30 NASMM members have achieved the highest level of recognition a Senior Move Management company can earn — NASMM A+ Accreditation, and another dozen have applications in process!
New A+ Accreditation requirements will go into effect in October. Purchase your application now to be "grandfathered" in under the current A+ Standards. If you are planning to pursue NASMM A+ Accreditation, consider the following:
All NASMM A+ Accredited companies are featured first on the Find A Senior Move Manager search on the NASMM website.
NASMM A+ Accreditation requirements are increasing in October.
Companies who purchase the NASMM A+ Accreditation Application before October 1 will follow current accreditation guidelines.
You can purchase the NASMM A+ Accreditation application at any time, however, there are only four (4) submission windows each year — January, April, July & October.
The application allows you to submit your information over time — you can save your work and come in and out of the application.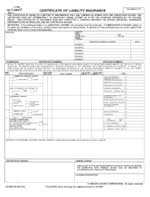 Insurance Updated? NASMM is Conducting Random COI Audits Beginning Sept. 12!
All NASMM General Members are required to maintain a current Certificate of Insurance (COI) of their general business liability policy. A .pdf file of your COI should be uploaded to your "MyNASMM" account.
NASMM will begin conducting random audits of insurance starting next week, September 12th and periodically throughout the year.
Important! If your COI is NOT uploaded to your "MyNASMM" account, your company listing will be removed from the NASMM "Find A Senior Move Manager" map until your current COI is uploaded. You are responsible for updating this information. There is an area in the dues renewal form for you to upload your COI annually at the time you pay your dues online, or you may upload it at any time by following these instructions:
Log into "MY NASMM"
Click on the orange "Manage My NASMM" box
Click on "My Profile" — this will bring up your company profile
Click on the blue box at the top of your profile — "Edit company information"
Edit your information
If you need to upload your Certificate of Insurance (COI) or letters of recommendation, scroll down to the bottom of your company profile to the upload fields. These files must be saved as .pdf files.
Upload your files from your computer
Click the blue "Submit" button at the bottom to save your changes.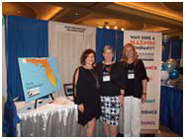 Florida NASMM Members Join Forces to Promote SMM Services to Assisted Living Execs
Florida NASMM members joined forces to support a booth at the Florida Assisted Living Association (FALA) conference in mid August. Over 20 NASMM members provided financial support to purchase booth space for this statewide conference, which attracted 570+ Assisted Living executives. Special thanks to Beth Warren, Redefined Living, Clearwater, Florida; Sharon Cofar, A Move Made Easy, Coral Springs, FL; and Susan Schrader, The Move Doctor, Lakeland, Florida for organizing this event and for staffing the booth.
---
The Twilight Zone of Home Staging
Dee-dee, dee-dee; dee-dee, dee-dee. Submitted for your approval: You return to your home to discover it both is and isn't your home, an eerie domestic experiment melding the familiar and the strange, because ... your house has been staged!
Read more.
Top Markets for Baby Boomer Moves
Thirty-two million baby boomers — 42% of the group whose members currently are aged 51 to 70 years — will be selling their homes in the coming years, and 42% of them plan to downsize. That's according to Metrostudy, which recently crunched data from the Farnsworth Group, the Demand Institute and Freddie Mac.
Read more.
6 Ways to Do Message Marketing on a Shoestring
Say what you will about Millennials, but today's kids have more sophisticated message marketing skills than most Baby Boomers. Still, even if you aren't a born entrepreneur, you can learn six essential skills necessary to grow your business.
Read more.
Six TEDx Talks on Getting Rid of Stuff
TEDx Innovations is a blog celebrating creativity and innovation in TEDx communities around the globe. From design to tech to social activities, the TEDx Innovations blog highlights the best of the best worldwide. These TEDx Talks are all focused on getting rid of what you don't need.
Read more.
The National Association of Senior Move Managers (NASMM) is the leading membership organization for Senior Move Managers in the United States, Canada and abroad. NASMM is recognized for its innovative programs and expertise related to Senior Move Management, transition and relocation issues affecting older adults.
NASMM
PO Box 209, Hinsdale, IL 60522
Phone: 877.606.2766
www.nasmm.org