August 19, 2016


Now Accepting Applications for the 2017 Barry Iszak ~
Peg Guild Professional Development Scholarship
The Barry Izsak ~ Peg Guild Professional Development Scholarship was established to help NASMM members who might otherwise not be able to attend the NASMM Annual Conference for financial or other extenuating circumstances.
Every year, the NASMM Board will select two (2) scholarship recipients who will receive a complimentary conference registration for the following year. The deadline to submit an application is Friday, September 9.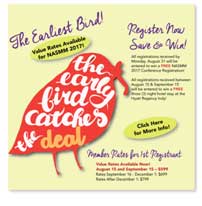 Value Rates Now Available for NASMM 2017! Register Now and Save $100 per Registration!
NASMM 2017! Exceeding Expectations is the only conference for Senior Move Management professionals, and the biggest and most anticipated convergence of all things Senior Move Management. If you're serious about providing exceptional Senior Move Management services, attending this year's conference is an essential investment in your business.
Value rates are now available through September 15! As an added incentive — if you register before August 31, you'll be registered to win a complimentary full conference registration. All registrations received by September 15 will be entered to win a three-night hotel stay at the Hyatt Indy!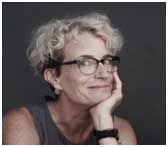 Meet Activist and Acclaimed Author Ashton Applewhite — Opening Master Class Speaker at NASMM 2017

NASMM is delighted to introduce you to Ashton Applewhite, our opening Master Class presenter for NASMM 2017! We may think we know what lies ahead: a grim slide into depression, dementia, and dependence. But that's just the party line, and author and activist Ashton Applewhite debunks it in spades in her award winning presentation, This Chair Rocks!
Part monologue, part consciousness-raiser, This Chair Rocks dispels myth after myth about late life and proposes an alternative to worrying about getting old: wake up to the ageist messages that frame two thirds of our lives as decline, cheer up, and push back. It's time to work together to make discrimination on the basis of age as unacceptable as any other prejudice. Ashton + This Chair Rocks is just one of many, many reasons you won't want to miss NASMM 2017!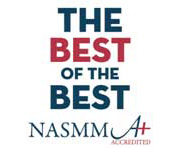 New A+ Accreditation Standards Coming October 1! Purchase Your Application Now to Apply Under Current Standards
Over 30 NASMM members have achieved the highest level of recognition a Senior Move Management company can earn — NASMM A+ Accreditation, and another dozen have applications in process! New A+ Accreditation requirements will go into effect in October. Purchase your application now to be "grandfathered" in under the current A+ Standards. If you are planning to pursue NASMM A+ Accreditation, consider the following:
All NASMM A+ Accredited companies are featured first on the Find A Senior Move Manager search on the NASMM website.
NASMM A+ Accreditation requirements are increasing in October.
Companies who purchase the NASMM A+ Accreditation Application before October 1 will follow current accreditation guidelines.
You can purchase the NASMM A+ Accreditation application at any time, however, there are only four (4) submission windows each year - January, April, July & October.
The application allows you to submit your information over time — you can save your work and come in and out of the application.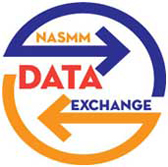 NASMM's First Comprehensive Data Survey Coming in September
The Data Exchange Task Force was commissioned by the NASMM Board of Directors to drill deeper into the challenges and successes of Senior Move Management companies by assembling and aggregating key data points about the Senior Move Management profession.
Through this survey, we hope to obtain real stats — quantifiable information including size, scope, pricing, sales volume, staff size, staff status (employee versus independent contractor) and staff salaries. This is critical information each NASMM member needs to continue to grow and essential information for NASMM to use to promote the industry.
NASMM has contracted with Express Evaluations to conduct this survey on our behalf.
For this survey to produce meaningful results we need the participation of every member — regardless of the size and scope of your business.
Your responses to this survey are completely confidential.
Neither the NASMM Board or NASMM Staff will have access to your responses.
Only those NASMM members who complete the survey will be provided with the results.
Watch for more information on this survey in early September.
---

Facing Ageism, More Older Americans Opt to Start Businesses
The combination of older people wanting or needing to work coupled with age discrimination means more older workers are choosing (or are being forced to choose) self-employment. Not only does this flank age discrimination, it also provides much more flexibility—something most older workers tell us they seek.
Read more.
Hacks Can Ease the Trials of Aging
Many older people are forgoing high-tech gadgetry in favor of common — and usually much cheaper — items from office supply and hardware stores, repurposing them to solve everyday problems.
Read more.
Baby Boomers Selling Homes for Apartments — Biggest New Renter Group
According to a new housing report, 11.8 million Americans 55 and older have moved into apartments, a surge of three million since 2007, and a separate Harvard University report said that those 50 and older were the biggest group of renters in the last decade.
Read more.
The Risk of Aging in Place: Social Isolation
For those of us who support elders in our community, one of the big industry trends we are tracking is the increasing desire among older people to "age in place." While the desire to stay in one's home until the end of life is understood, we may not appreciate the significant risks associated with aging in place.
Read more.
The National Association of Senior Move Managers (NASMM) is the leading membership organization for Senior Move Managers in the United States, Canada and abroad. NASMM is recognized for its innovative programs and expertise related to Senior Move Management, transition and relocation issues affecting older adults.
NASMM
PO Box 209, Hinsdale, IL 60522
Phone: 877.606.2766
www.nasmm.org