July 22, 2016


Save $100 on NASMM SMM~C Certification Application — Limited Time!
Purchase your SMM~C application by July 31 and save $100. NASMM's SMM~C elevates BOTH you and our profession! Don't miss this rare opportunity to purchase the certification application at this special price. The discount will reflect during checkout.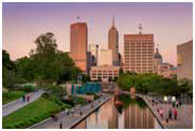 Make Your Hotel Reservations for NASMM 2017!
Beautifully designed, modern and refined, the Hyatt Regency downtown Indy offers spacious guest rooms featuring a refreshing blend of hospitality and urban vibrancy the Indy Hyatt is the ideal destination to work, relax and discover the city. If you're looking for prime central location, the Hyatt Regency Indianapolis has it. Located in the heart of downtown Indy, the Hyatt is connected by climate-controlled skywalks to shopping, dining and fun
Don't wait to book your room — the NASMM room block will sell out!
NASMM is pleased to offer a $169.00 (single or double occupancy) room rate. To make your reservation, click here to access NASMM's online reservation portal or call the Hyatt Regency Indianapolis at 317-632-1234. Be sure to mention you are with the NASMM 2017 Annual Conference.

Now Accepting Applications for the 2017 Barry Iszak ~
Peg Guild Professional Development Scholarship
The Barry Izsak ~ Peg Guild Professional Development Scholarship was established in 2013 to help NASMM members who might otherwise not be able to attend the NASMM Annual Conference for financial or other extenuating circumstances.
Every year, the NASMM Board will select two (2) scholarship recipients who will receive a complimentary conference registration for the following year. The deadline to submit an application is Wednesday, August 31.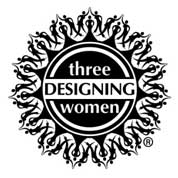 NASMM Welcomes New Industry Partner — Three Designing Women! Great Gift Idea for Your Clients!
Looking for The Perfect Gift under $25 for your clients? Three Designing Women produces custom stampers that are The Perfect Gift for anyone, especially those with a New Home Address.
Seniors, and others, love our custom designer address stamps because they are beautiful, unique, and most importantly: easy for seniors to use! Much easier than peeling and sticking labels! Uses include: Personal Address, Business Address, Monograms, Social (Kitchen, Book Lover, etc.), Invitations, and other announcements. Your clients will be so thankful to receive a Three Designing Women Custom Address Stamp!
And you will love having access to the special NASMM Member B2B Wholesale pricing to get these award-winning custom stamps as Client Gifts or for your own Personal or Business use.
Visit www.threedesigningwomen.com or contact nasmmsupport@threedesigningwomen.com.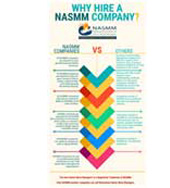 New! Customizable Infographic/Flyer — Why Hire a NASMM Company?
NASMM is pleased to provide you with a new tool to assist you in your marketing. This infographic/flyer provides your clients and referral sources with compelling reasons to hire a NASMM member. Visit the "Marketing Tools" section of "MyNASMM," download the file into Microsoft Word and customize the text box with your logo and contact information.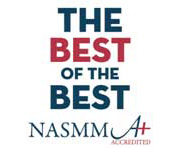 The Best of the Best! NASMM A+ Accreditation Submission Window Now Open. Purchase Your Application Now – New Standards Coming October 1!
Over 30 NASMM members have achieved the highest level of recognition a Senior Move Management company can earn — NASMM A+ Accreditation, and another dozen have applications in process! New A+ Accreditation requirements will go into effect in October. Purchase your application now to be "grandfathered" in under the current A+ Standards. If you are planning on pursuing NASMM A+ Accreditation, consider the following:
All NASMM A+ Accredited companies are featured first on the Find A Senior Move Manager search on the NASMM website.
NASMM A+ Accreditation requirements are increasing in October.
Companies who purchase the NASMM A+ Accreditation Application before October 1 will follow current accreditation guidelines.
You can purchase the NASMM A+ Accreditation application at any time, however, there are only four (4) submission windows each year - January, April, July & October.
The application allows you to submit your information over time – you can save your work and come in and out of the application.
---

Top Factors Slowing Down Senior Living Move-Ins
The median amount of time spent searching for a senior living solution is 46 days, according to newly released data from A Place for Mom. But there are so many factors that contribute to search length — all at unequal rates, and all of which senior living marketing teams would do well to consider... About 25% of seniors move into senior living within three weeks, the data show — demonstrating that many families are making a big decision in a short amount of time.
Read more.
5 Tips for Seniors Planning a Move: Think "Resizing" Not "Downsizing"
First of all, I tell my clients that they are "resizing," not downsizing. Moving to their new homes represents the next chapter in their lives, not the end. I try to get them to think about what they're gaining rather than losing.
Read more.
Should I Stay or Should I Go: Making an 'Aging in Place' Home
"Aging in place" is a hot topic. Three resources can help a great deal.
Read more.
The National Association of Senior Move Managers (NASMM) is the leading membership organization for Senior Move Managers in the United States, Canada and abroad. NASMM is recognized for its innovative programs and expertise related to Senior Move Management, transition and relocation issues affecting older adults.
NASMM
PO Box 209, Hinsdale, IL 60522
Phone: 877.606.2766
www.nasmm.org