Click here to view in browser | Forward to a friend | Unsubscribe

July 21, 2017


Get Certified! The SMM~C Application is On Sale Until 7/31!
NASMM's Senior Move Management Certified (SMM~C) application is on sale until July 31! Purchase your application for $299 and save $100! There is no time deadline to submit the application once you purchase it! For more information on NASMM's SMM~C program, click here.

NASMM Now Accepting Applications for the Barry Izsak~Peg Guild Scholarship
The Barry Izsak ~ Peg Guild Professional Development Scholarship was established in 2013 to help NASMM members who might otherwise not be able to attend the NASMM Annual Conference for financial or other extenuating circumstances.
Every year, the NASMM Board will select two (2) scholarship recipients who will receive a complimentary conference registration for the following year.
Click here to read more about the development of the Barry Izsak~Peg Guild scholarship fund.
Click here to learn more about the application process and to access the scholarship application.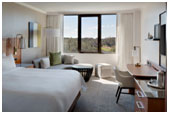 Half the Rooms Are Gone! Make Your Room Reservations for NASMM 2018!
Members are clearly excited about the location of NASMM 2018 to be held February 24-27 at the Sawgrass Marriott Golf Resort and Spa in Ponte Vedra Beach, FL. Rooms are flying out of our block! You can make your reservation now, by clicking here or by contacting the hotel at (800) 457-4653. Be sure to mention you are with NASMM's 2018 Annual Conference. The room rate is an incredible $175.00 for this newly renovated, 4 star, luxury resort!
---

How to Ask Clients to Pay Invoices Without Sounding Desperate
Let's be honest. Asking clients to pay up on invoices can be awkward even when the payment is late and you have every right to apply some pressure. On the one hand, you upheld your part of the agreement by doing the work. It only makes sense that you should be serious about receiving your money. But on the other hand, you don't want to be so pushy about getting paid that you damage the relationship with your client.
Read more.
Outdated Assumptions: Rethinking Conversations with Seniors
The aging of America has created unprecedented opportunities for professionals who work in the senior market. However, many professionals find themselves unprepared to successfully communicate with older adults and wind up frustrated and confused about "what went wrong" with their best opportunities.
Read more.
Scientists Find Clever Way to Help You De-clutter Your Home
If your attic is full of stuff you no longer use but can't bear to give away, a new study may offer you a simple solution. Researchers found that people were more willing to give away unneeded goods that still had sentimental value if they were encouraged to take a photo of these items first, or find another way to preserve the memories.
Read more.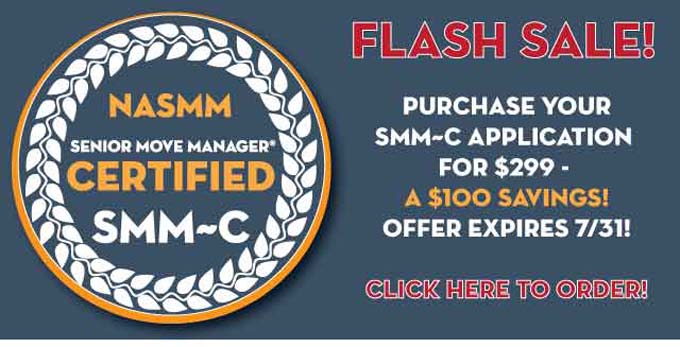 The National Association of Senior Move Managers (NASMM) is the leading membership organization for Senior Move Managers in the United States, Canada and abroad. NASMM is recognized for its innovative programs and expertise related to Senior Move Management, transition and relocation issues affecting older adults.
NASMM
PO Box 209, Hinsdale, IL 60522
Phone: 877.606.2766
www.nasmm.org