July 7, 2017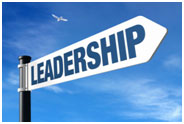 NASMM Announces New Leadership
The following individuals will join the NASMM Board of Directors. Their two (2) year terms began on July 1.
Kate Grondin, Home Transition Resource, Inc., Andover, MA
Karen Harvey, Senior Transition Solutions, Inc., Palm Beach Gardens, FL
Pat Keplinger, Downsizing by Design, Carol Stream, IL
Kimberly McMahon, Let's Move, LLC, Fulton MD
NASMM would also like to thank outgoing Board Members for their service and commitment to NASMM:
Susan Devaney, The Mavins Group, Westfield, NJ — NASMM Board President 2015-2017
Marty Stevens Heebner, Clear Home Solutions, Sherman Oaks, California
Jill Kearny, Senior Moves By Design, Macungie, PA
Barbara Marshall, House to Home Relocation, Inc., St. Petersburg, FL

The Results Are In! NASMM 2017 Membership Satisfaction Survey
Thanks to all who participated in NASMM's 2017 Membership Satisfaction Survey! The results indicate an impressive 97% of member respondents agree that NASMM provides quality services and programs. And 98% of respondents would recommend membership to other Senior Move Management companies.

NASMM Now Accepting Applications for the Barry Izsak~Peg Guild Scholarship
The Barry Izsak ~ Peg Guild Professional Development Scholarship was established in 2013 to help NASMM members who might otherwise not be able to attend the NASMM Annual Conference for financial or other extenuating circumstances.
Every year, the NASMM Board will select two (2) scholarship recipients who will receive a complimentary conference registration for the following year.
Click here to read more about the development of the Barry Izsak~Peg Guild scholarship fund.
Click here to learn more about the application process and to access the scholarship application.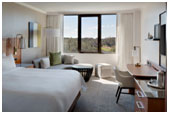 Make Your Room Reservations for NASMM 2018!
Members are clearly excited about the location of NASMM's 2018 to be held February 24-27 at the Sawgrass Marriott Golf Resort and Spa in Ponte Vedra Beach, FL. Rooms are flying out of our block! You can make your reservation now, by clicking here or by contacting the hotel at (800) 457-4653. Be sure to mention you are with NASMM's 2018 Annual Conference. The room rate is an incredible $175.00 for this newly renovated, 4 star, luxury resort!

NASMM Launches New Online Marketplace
NASMM is pleased to announce the launch of our brand new Online market place — an online store that provides a one-stop-shop for accessing over a million products and services from a diverse portfolio of supplier partners.
These products and services offer aggressively negotiated pricing and terms and conditions than most of our members could likely secure on their own. And when you shop the NASMM eMarketplace, the suppliers return a modest portion of their profits back to NASMM, providing valuable funding toward fulfilling our collective mission.
The eMarketplace has features and functions designed to save you time and money:
Catalog-based search function lets you buy like a procurement professional
User-created shopping lists provide easy access to commonly purchased items
Powerful reporting tools help you better manage spending
Single checkout process makes it quick and easy to buy from multiple suppliers
To begin shopping, simply visit the "Business Solutions" page of "MyNASMM" and click on the NASMM Marketplace option.
---

New App "Keepsake" — New Technology for You and Your Clients
Keepsake is the latest app developed to assist your clients in passing down their heirlooms. Developed by an Australian company, this free app allows you or your client to:

Upload photos of their heirlooms and treasures
Record voice telling of the stories associated with these items
Pass the information to family members

For more information, visit www.keepsakeapp.com.au or click here to learn more.
Raising Awareness About Age and Ageism
This short SlideShare presentation highlights examples of how ageism manifests itself in our daily lives and impacts older adults and those who work in aging services — and ways we can change the conversation about aging and take steps toward eliminating ageism.
Read more.
Would-be Snowbirds Come home to Roost as Retirees Age in Place
A study says more than 80 percent of people age 55 and older in 17 major real estate markets who moved during the past seven years remained in the same county or state.
Read more.
Ruminations on Brookdale's Lost Opportunities, Part 1
These are historic times. The rise of China challenges the economic hegemony of the United States. It''s natural to fear foreign influence on American culture and its impact on the American economy. Now the Zhonghong Zhuoye Group has offered to assume controlling ownership of Brookdale Senior Living.
Read more.
The National Association of Senior Move Managers (NASMM) is the leading membership organization for Senior Move Managers in the United States, Canada and abroad. NASMM is recognized for its innovative programs and expertise related to Senior Move Management, transition and relocation issues affecting older adults.
NASMM
PO Box 209, Hinsdale, IL 60522
Phone: 877.606.2766
www.nasmm.org