June 23, 2017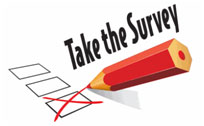 Surveys, Surveys, Surveys!
Over the past several weeks, NASMM has sent out several surveys, all designed to help us help you by developing meaningful programs and services. If you have not participated in these surveys, we would appreciate you taking a few moments to share your thoughts.
NASMM 2017 Membership Satisfaction Survey
NASMM strives to provide you with high quality programs, services and products. The 2017 NASMM Membership Satisfaction Survey asks you to help us identify what we are doing well, and areas where we can improve. Specifically, we are interested in how well our programs, services and products meet your company's needs. This survey is important. It helps the NASMM Board and staff evaluate current programs and services and determine new areas where we should focus our attention. Please take a few minutes to help your professional association help you! Thank you for your time and support of NASMM.
Click here to complete the survey. Deadline to complete the survey is Friday, June 23, 2017.
Moving Box Program Development Survey
NASMM is in discussions to develop a moving box group purchasing program for you. Please take just a minute to complete this short survey. Your responses will help determine the scope or your needs.
Click here to complete the survey. Deadline to complete the survey is Friday, June 30.
NASMM 2017 Education Needs Assessment Survey
To assist NASMM in expanding educational opportunities for you, the NASMM University Advancement Committee has developed the 2017 Education Needs Assessment Survey. By ranking your interest of topics in six (6) distinct areas, you will help guide NASMM as we develop appropriate and meaningful programming to enhance your skills and grow your business.
Click here to access the 2017 Education Needs Assessment. Please take two (2) minutes to complete this important survey. The deadline to complete this survey is Friday, June 30, 2017.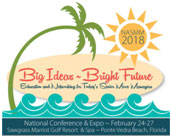 Now Accepting Proposals for NASMM 2018
Our best sessions often come from member presenters. You are the experts in Senior Move Management! Share your talents by presenting at NASMM 2018. NASMM is now accepting proposals for our upcoming national convention — why not share your expertise?

NASMM Now Accepting Applications for the Barry Izsak~Peg Guild Scholarship
The Barry Izsak ~ Peg Guild Professional Development Scholarship was established in 2013 to help NASMM members who might otherwise not be able to attend the NASMM Annual Conference for financial or other extenuating circumstances.
Every year, the NASMM Board will select two (2) scholarship recipients who will receive a complimentary conference registration for the following year.
Click here to read more about the development of the Barry Izsak~Peg Guild scholarship fund.
Click here to learn more about the application process and to access the scholarship application.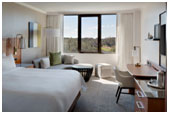 Make Your Room Reservations for NASMM 2018!
Members are clearly excited about the location of NASMM's 2018 to be held February 24-27 at the Sawgrass Marriott Golf Resort and Spa in Ponte Vedra Beach, FL. Rooms are flying out of our block! You can make your reservation now, by clicking here or by contacting the hotel at (800) 457-4653. Be sure to mention you are with NASMM's 2018 Annual Conference. The room rate is an incredible $175.00 for this newly renovated, 4 star, luxury resort!

NASMM Launches New Online Marketplace
NASMM is pleased to announce the launch of our brand new Online market place — an online store that provides a one-stop-shop for accessing over a million products and services from a diverse portfolio of supplier partners.
These products and services offer aggressively negotiated pricing and terms and conditions than most of our members could likely secure on their own. And when you shop the NASMM eMarketplace, the suppliers return a modest portion of their profits back to NASMM, providing valuable funding toward fulfilling our collective mission.
The eMarketplace has features and functions designed to save you time and money:
Catalog-based search function lets you buy like a procurement professional
User-created shopping lists provide easy access to commonly purchased items
Powerful reporting tools help you better manage spending
Single checkout process makes it quick and easy to buy from multiple suppliers
To begin shopping, simply visit the "Business Solutions" page of "MyNASMM" and click on the NASMM Marketplace option.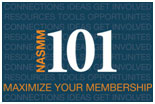 Next NASMM 101 is Monday, June 26
Designed for NEW NASMM members, NASMM 101 is a unique opportunity for you to learn how to maximize your NASMM membership. The NASMM staff will take you through the myriad of member benefits you enjoy as a NASMM member, and provide you with overviews of the programs, products and services.
The 1-hour conference call allows you to explore NASMM's many resources and tools while offering you an opportunity to submit questions. The call will be held on Monday, June 26 at 12:00 pm ET (11:00 am CT | 10:00 am MT | 9:00 am PT)
Limited space is available and pre-registration is required by Wednesday, June 21. Click here to register.
---

Your Prospects Are Talking on Social Media; Are You Listening?
Ever wonder what adult children talk about online while searching for senior living and care for a loved one? A just released report — From Independent Living to Nursing Homes: Understanding the Buyer Journey for Senior Care — presents the first-ever look at the social media portrait of the senior care consumer. Some revelations:
Read more.
What A Brookdale Sale Might Mean
The air is hot and heavy with what appear to be very substantial rumors that Zhonghong Zhuoye Group Co Ltd, a Chinese real estate and leisure group that recently purchased a 21% stake in Seaworld, is very actively pursuing a purchase of Brookdale. According to rumors they have entered into an "exclusive negotiation" agreement at a price of 3 billion dollars.
Read more.
This is the Age You Become "Old"
If age really is just a number, what number marks old age? Well, the answer to that depends on how old you are now. Millennials hold the least generous views on aging, saying that you are old beginning at just 59, according to a new study by U.S. Trust. Older groups, however, put the starting point further out.
Read more.
How to Downsize with Alzheimer's in the Mix
We have said it before, and you will likely hear us say it many more times: downsizing is taxing on the body, mind and spirit. More than just the physical aspects of sorting, donating, discarding and packing, downsizing takes an emotional toll on everyone involved in the process.
Read more.
6 Storytelling Tips to Tell Your Business Story Like a TED Pro
So what does storytelling have to do with your business? Everything! If you can't properly convey a story then your products are not going to appeal to your audience. Bates reminded us that we love stories so much that we have to be trained to not fall for anecdotal evidence. Why? "Because our brains value stories over anything else."
Read more.
The National Association of Senior Move Managers (NASMM) is the leading membership organization for Senior Move Managers in the United States, Canada and abroad. NASMM is recognized for its innovative programs and expertise related to Senior Move Management, transition and relocation issues affecting older adults.
NASMM
PO Box 209, Hinsdale, IL 60522
Phone: 877.606.2766
www.nasmm.org