May 13, 2016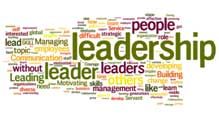 Are You Ready to Lead?
NASMM continues to grow and thrive as a result of thoughtful guidance and effective leadership provided by the current and past Boards of Directors. Their collective vision and dedication have helped consumers and senior living providers identify NASMM as the voice of Senior Move Management®.
The NASMM Board of Directors is a governing board — not a managing board. The NASMM Board is not involved in the day-to-day management and operations of NASMM. The NASMM Staff is responsible for association management and operations, as well as membership management, program and service development and implementation. Anyone considering a NASMM Board position must be a "big picture" thinker, along with committing to some time and travel, and ongoing communication with other Board Directors and association staff.
Click here to read more.
Click here for the NASMM Board of Directors Nomination Form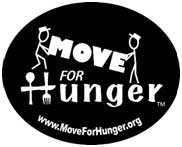 Yes, We "Can!" You Can Still Sign Up for NASMM's Food Drive — Participating is Easy!
Hosting a food drive may seem like an overwhelming project — but it doesn't need to be. If every NASMM member committed to collecting only 100 pounds of food — OR 100 cans of food — we could easily donate 100,000 pounds of food! Move for Hunger makes it easy — simply sign up for the food drive, and Move for Hunger will supply you with the tools you need — and connect you with a moving company that can deliver the collected food to your local food bank!
Participating in NASMM's 2016 Food Drive is a terrific way to gain visibility in your community — please consider joining your fellow NASMM members in this meaningful philanthropic project. More information is available in the Philanthropic Partners section of "MyNASMM." To sign up to participate, click here!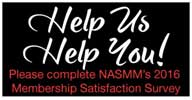 NASMM 2016 Membership Satisfaction Survey: Help Us Help You!
NASMM strives to provide you with high quality programs, services and products. The 2016 NASMM Membership Satisfaction Survey asks you to help us identify what we are doing well, and areas where we can improve. Specifically, we are interested in how well our programs, services and products meet your company's needs.
This survey is important. It helps the NASMM Board and staff evaluate current programs and services and determine new areas where we should focus our attention. Please take a few minutes to help your professional association help you! Thank you for your time and support of NASMM.
Please complete this survey by Wednesday, June 1, 2016 at 11:00 pm ET. If your company is owned by more than one individual, please complete this survey together. If you have already completed the survey, we thank you for sharing your thoughts with us.
Click here to complete the NASMM 2016 Membership Satisfaction Survey.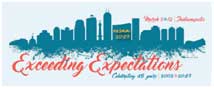 NASMM 2017 Call For Proposals Available on Monday, May 16!
Join innovators, icons and industry experts as they talk, show and teach! This event is your opportunity to serve as a presenter for the NASMM 2017 Annual. NASMM's three-day conference attracts the best and brightest Senior Move Managers who are looking to advance their career, connect with colleagues and learn new techniques to enhance and expand their Senior Move Management services. NASMM will begin accepting proposal submissions on Monday, May 16. An online submission form will be emailed to all members and will be available on the NASMM website.
NASMM Code of Ethics Certificate
Have you printed out the NASMM Code of Ethics Certificate? This document outlines the NASMM Code of Ethics and is a must-have addition to your sales and marketing kits. Simply log into "MyNASMM" and go to the "Marketing Tools" box. You can print off the Code of Ethics Certificate along with a number of other great marketing tools!
---
Case Study: Aging in Place

72-year-old retired PhD scientist living alone in Baltimore County
In a single family home where she has lived for last 45 years.
Divorced many years ago, no contact with former husband.
Only sister lives in North Carolina and; has been asking her to move to a retirement village near her home.
Client has two grown children with busy families of their own, closest child 1½-2 hours away, and they have not been to her house in over 5 years.

We like the 6th solution the best!
Read more.
Boomers are Seniors. Really?
Back when I started retiring at age 58 I bristled at being called a senior. I didnít mind taking a senior discount but please don't call me a senior, especially a senior citizen. I even called the major's office and suggest they named the new center "Active Adult Center" rather than just a "Senior Center" and they agreed and did that. I protested on Facebook that Boomers would never be seniors, we are just different, and need a new name or simply call us Boomers.
Read more.
Common Flaws to Avoid in Senior Living Unit Design
With new senior housing communities opening their doors in many markets across the country, competition for residents is certain to heat up. While newly constructed buildings might boast top-flight amenities and beautiful, cutting-edge designs, the pressure is on to get all the details right in order to win over residents and keep them satisfied.
Read more.
The Complete Guide to Preserving and Passing on Your Historic, Precious Heirlooms
Seniors who choose to downsize or move to senior living communities are often faced with challenging decisions. Giving up the family home where you've raised your family and created so many lifelong memories is an emotionally wrought decision, let alone the arduous task of clearing out all the belongings you've accumulated through the decades you've spent creating all those memories.
Read more.
The National Association of Senior Move Managers (NASMM) is the leading membership organization for Senior Move Managers in the United States, Canada and abroad. NASMM is recognized for its innovative programs and expertise related to Senior Move Management, transition and relocation issues affecting older adults.
NASMM
PO Box 209, Hinsdale, IL 60522
Phone: 877.606.2766
www.nasmm.org