May 5, 2017

Are You Ready to Lead? NASMM Now Accepting Nominations for NASMM Board of Directors
NASMM continues to grow and thrive as a result of thoughtful guidance and effective leadership provided by the current and past Boards of Directors. Their collective vision and dedication have helped consumers and senior living providers identify NASMM as the voice of Senior Move Management®.
The NASMM Board of Directors is a governing board — not a managing board. The NASMM Board is not involved in the day-to-day management and operations of NASMM. The NASMM Staff is responsible for association management and operations, as well as membership management, program and service development and implementation. Anyone considering a NASMM Board position must be a "big picture" thinker, along with committing to some time and travel, and ongoing communication with other Board Directors and association staff. Serving as a Board member of NASMM involves a very special commitment. To meet that commitment, Board members are expected to:
Read More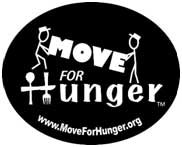 It's Not Too Late to Register for NASMM's 100 Can Challenge! Support NASMM's 2017 North American Food Drive
NASMM will hold our annual North American Food Drive during the month of May. NASMM is challenging all members to collect 100 cans of food to support our philanthropic partner, Move For Hunger. If each NASMM member collects 100 cans, as an organization, we can donate 100,000 pounds of food! The 100 can challenge is designed to make it easy! You can collect from clients, neighbors, friends, employees — it doesn't have to be a big project! Move For Hunger can help you find a food bank in your area, or, a mover who can weigh and deliver the food for you!
Click here to confirm your participation AND visit the Philanthropic Partner section of "MyNASMM" for more information.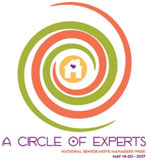 National Senior Move Managers Week — May 14 - 20!
This event is designed to provide you with a dedicated week to promote the value of Senior Move Management® and your commitment to assisting older adults and their families with later lifestyle transitions. The theme of this year's celebration, "A Circle of Experts" focuses on your expertise in all things related to assisting your clients and their families through downsizing, relocating or aging in place.
NASMM has developed a customizable press release for your use, along with a logo to commemorate the week. These materials can be found under the Marketing Tools section of "My NASMM."
Let us know how you are celebrating!
Post your ideas on NASMM's Facebook page!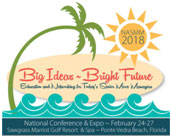 NASMM 2018 Update
NASMM will release our 2018 Call for Proposals on Monday, May 15! Our best sessions often come from member presenters. You are the experts in Senior Move Management! Share your talents by presenting at NASMM 2018.
Members are clearly excited about the location of NASMM's 2018 to be held February 24-27 at the Sawgrass Marriott Golf Resort and Spa in Ponte Vedra Beach, FL. Rooms are flying out of our block! You can make your reservation now, by clicking here or by contacting the hotel at (800) 457-4653. Be sure to mention you are with NASMM's 2018 Annual Conference. The room rate is an incredible $175.00 for this newly renovated, 4 star, luxury resort!

NASMM 2017 Session Recordings
You can purchase recordings of ALL the sessions offered at NASMM 2017! Individual sessions can be purchased for $25 each or purchase all the conference sessions at discounted packages. Click here to order.

NASMM Welcomes New Industry Partner — MiniMoves!
Sending one or two pieces of furniture state-to-state can be a real challenge...unless you know about MiniMoves! For twenty-five years, we have been America's only licensed, nationwide moving company with an exclusive focus on small shipments; a piece or two, a room of furniture or the contents of a one or two bedroom condo or apartment. At MiniMoves, there's no minimum weight or shipment size.
We provide all of the services typically associated with traditional van lines but with a unique focus on small shipments. Our full-service moves include a detailed inventory, inside pickup, inside delivery and furniture arranging in the room of choice. Every piece of furniture is complete covered in cloth moving pads before leaving the room. Those pads stay on the furniture until final delivery. Our movers use small trucks that easily get in-and-out of apartment complexes and retirement communities.
Each MiniMove starts with thoughtful interaction with one of our moving counselors and a convenient over-the-phone price quote. Our service menu includes many options like packing for fragile items and personal effects, crating of fine art or servicing of Grandfather clocks. MiniMoves can even ship your car. We bind our price quote so customers can make their decision with confidence. Our claims rate has been under 6% for the last 10 years. Our on-time record is 98%. All we do is small moves and we to them better than anyone.
Call 800-300-6683 (MOVE) or write to estimators@minimoves.com to plan your MiniMove.
---

What Old Age is Really Like
What does it feel like to be old? Not middle-aged, or late-middle-aged, but one of the members of the fastest-growing demographic: the "oldest old," those aged eighty-five and above?
Read more.
Number of U.S. adults cohabiting with a partner continues to rise, especially among those 50 and older
Since 2007, the number of cohabiting adults ages 50 and older grew by 75%. This increase is faster than that of other age groups during this time period and is driven in part by the aging of Baby Boomers.
Read more.
Your inner hoarder: Why letting go is so hard to do
We all know that decluttering is cathartic, so why are our lives still full of junk? The paradoxical world of hoarding disorder has some answers.
Read more.
The National Association of Senior Move Managers (NASMM) is the leading membership organization for Senior Move Managers in the United States, Canada and abroad. NASMM is recognized for its innovative programs and expertise related to Senior Move Management, transition and relocation issues affecting older adults.
NASMM
PO Box 209, Hinsdale, IL 60522
Phone: 877.606.2766
www.nasmm.org