April 21, 2017

NASMM Launches National Client Satisfaction Survey
Customer satisfaction plays an important role within your business. Not only is it the leading indicator to measure customer loyalty, identify unhappy customers, reduce churn and increase revenue, client satisfaction is also a key point of differentiation that helps you attract new customers in competitive business environments.
To that end, NASMM is pleased to offer a national client satisfaction survey. By distributing this survey to your clients and returning completed surveys to NASMM, we can tell a national story about how Senior Move Management services positively impact older adults - and in turn promote the benefits of using NASMM members. The data we collect will serve as the basis for new marketing materials, press-worthy statistics, white papers etc. — all items you can use to enhance and strengthen your position as trusted AND important resources to your potential clients and referral sources. If each NASMM member would distribute and return 10 surveys, imagine the amount of data we could collect and the story we could tell!
About the NASMM National Client Satisfaction Survey:
The survey does not ask your clients for any identifying information — surveys are completely anonymous.
The survey does not ask for any identifying information about your company.
The survey has 20 questions and can easily be completed in less than five minutes.
Both an online version and a paper version are available. You can access the online version by clicking here or by visiting the "Marketing Tools" section of "MyNASMM"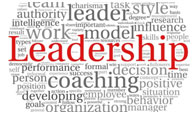 Are You Ready to Lead? NASMM Now Accepting Nominations for NASMM Board of Directors
NASMM continues to grow and thrive as a result of thoughtful guidance and effective leadership provided by the current and past Boards of Directors. Their collective vision and dedication have helped consumers and senior living providers identify NASMM as the voice of Senior Move Management®.
The NASMM Board of Directors is a governing board — not a managing board. The NASMM Board is not involved in the day-to-day management and operations of NASMM. The NASMM Staff is responsible for association management and operations, as well as membership management, program and service development and implementation. Anyone considering a NASMM Board position must be a "big picture" thinker, along with committing to some time and travel, and ongoing communication with other Board Directors and association staff. Serving as a Board member of NASMM involves a very special commitment. To meet that commitment, Board members are expected to:
Read More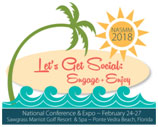 NASMM 2018 Update
NASMM will release our 2018 Call for Proposals on Monday, May 15! Our best sessions often come from member presenters. You are the experts in Senior Move Management! Share your talents by presenting at NASMM 2018.
Members are clearly excited about the location of NASMM's 2018 to be held February 24-27 at the Sawgrass Marriott Golf Resort and Spa in Ponte Vedra Beach, FL. Rooms are flying out of our block! You can make your reservation now, by clicking here or by contacting the hotel at (800) 457-4653. Be sure to mention you are with NASMM's 2018 Annual Conference. The room rate is an incredible $175.00 for this newly renovated, 4 star, luxury resort!

NASMM 2017 Session Recordings
You can purchase recordings of ALL the sessions offered at NASMM 2017! Individual sessions can be purchased for $25 each or purchase all the conference sessions at discounted packages. Click here to order.
NASMM 2017 Photo Album Now Online on Facebook
The NASMM 2017 Photo Album is here…on NASMM's Facebook page! Check out the learning, greeting, meeting and eating that took place among 400+ attendees at the Hyatt Regency in Indy last month. The best! Can't wait to see you all again at NASMM 2018 next February at the Marriott Sawgrass Resort in Ponte Vedra, FL!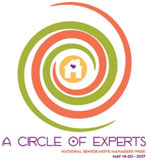 National Senior Move Managers Week — May 14 - 20!
This event is designed to provide you with a dedicated week to promote the value of Senior Move Management® and your commitment to assisting older adults and their families with later lifestyle transitions. The theme of this year's celebration, "A Circle of Experts" focuses on your expertise in all things related to assisting your clients and their families through downsizing, relocating or aging in place.
NASMM has developed a customizable press release for your use, along with a logo to commemorate the week. These materials can be found under the Marketing Tools section of "My NASMM."
Let us know how you are celebrating!
Post your ideas on NASMM's Facebook page!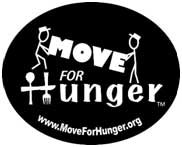 100 Can Challenge! Support NASMM's 2017 North American Food Drive
NASMM will hold our annual North American Food Drive during the month of May. NASMM is challenging all members to collect 100 cans of food to support our philanthropic partner, Move For Hunger. If each NASMM member collects 100 cans, as an organization, we can donate 100,000 pounds of food! The 100 can challenge is designed to make it easy! You can collect from clients, neighbors, friends, employees — it doesn't have to be a big project! Move For Hunger can help you find a food bank in your area, or, a mover who can weigh and deliver the food for you!
Click here to confirm your participation AND visit the Philanthropic Partner section of "MyNASMM" for more information.
---

How to Market to the Silent Generation
When marketing to members of the silent generation — or any generation, focus on behaviors rather than age. That's the advice from global marketing firm Epsilon in its new report, "Age is an Attitude: Marketing to the Boomers+ Population."
Read more.
Your Journals: Leave Them Behind or Destroy Them?
Research by psychologists James Pennebaker at the University of Texas at Austin and Joshua Smyth of Syracuse University (discussed in the American Psychological Association article "Writing to Heal") shows that "expressive writing" may offer physical benefits to people battling terminal or life-threatening diseases. But these studies say nothing about whether to shred your journals. So why did I?
Read more.
Who Will Buy Baby Boomers' Homes?
Years ago, housing experts predicted a housing crisis brought on by "the great senior sell-off." But the seniors aren't selling — yet.
Read more.
When You Know Your Parents Have Found Home
When Annabelle Gurwitch started to look for a retirement community for her aging parents, she discovered there are limited options for those on a limited budget. But despite some early bumps and disappointments, the support her parents ultimately found turned out to be priceless. Gurwitch, author of "Wherever You Go, There They Are," shares this essay.
Watch it now!
The National Association of Senior Move Managers (NASMM) is the leading membership organization for Senior Move Managers in the United States, Canada and abroad. NASMM is recognized for its innovative programs and expertise related to Senior Move Management, transition and relocation issues affecting older adults.
NASMM
PO Box 209, Hinsdale, IL 60522
Phone: 877.606.2766
www.nasmm.org