April 8, 2016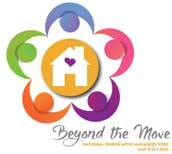 Countdown to National Senior Move Managers Week:
Show Off Your Credentials and Shine!
With six weeks until National Senior Move Managers Week, there's no better time to get your Senior Move Manager~Certified (SMM~C) designation. There's plenty of time to document your 40 senior move projects, and complete the required Cornerstone Courses & eSMMART Training to be recognized for your accomplishments during this annual week of celebration.
National SMM Week is the perfect time to show off your SMM~C credential — the only certification designed specifically for Senior Move Managers requiring both education and experience!
During National SMM Week, NASMM will specifically highlight our certified members through press releases, and an aggressive social media campaign. Additionally, SMM~Cs will receive a customized press release and SMM~C/NASMM SMM Week Logo for use in their own marketing. Click here to learn more.

NASMM Welcomes FairSplit.com — New Industry Partner
FairSplit provides an online software solution, and an iOS app, ListStuffFast, that will allow members to photograph and catalog the contents of a home room by room, then provide the information via the web to family members. They will work with the downsizing person to designate keep, then after using FairSplit division tools to determine what is to be sold, donated, kept or shipped to heirs. We believe the add-on Listing Services priced by square footage can be done by the members using this price list for a new revenue source and service they can provide. In addition, charging a small fee to administer the FairSplit division for the family would be a natural fit.
FairSplit offers a generous discount for NASMM members. Visit the Industry Partner page of MY NASMM for more information.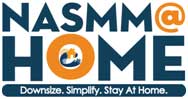 Using Digital Home Management to Support Aging in Place Services: Free NASMM@HOME Business Development Webinar Offered by HomeZada!
Learn how using HomeZada's digital home management solution can help you identify new lines of business to offer clients. These lines of business focus on those clients who want to stay in their homes. If 75% of homeowners do not want to move as they age, how can you build services to support these clients. Some homeowners want to stay in their homes and need the appropriate care and house modifications necessary to age in place.
The webinar will take place on Tuesday, May 10 at 6:00 pm ET. To register, click here!
Sign Up for NASMM's North American Food Drive!
In conjunction with National Senior Move Managers Week, NASMM will be hosting our North American Food Drive during the Month of May. In partnership with Move For Hunger, NASMM members are encouraged to host their own food drives. More information is available in the Philanthropic Partners section of "My NASMM." To sign up to participate, click here!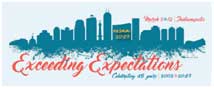 Start Thinking About Presenting at NASMM 2017
Join innovators, icons and industry experts as they talk, show and teach! This event is your opportunity to serve as a presenter for the NASMM 2017 Annual. NASMM's three-day conference attracts the best and brightest Senior Move Managers who are looking to advance their career, connect with colleagues and learn new techniques to enhance and expand their Senior Move Management services. NASMM will begin accepting proposal submissions in late May.
While we encourage you to submit proposals focusing on a variety of themes, please consider the following:
Strategic Planning and Growth Strategies
Client Needs Assessment and Estimating
Marketing: Finding Customers, Marketing Ideas, Networking, Advertising, Branding, Competition
Project Management
HR and Staff Development
Presentations: Creation, Getting Booked, Public Speaking
Financial Management
Aging in Place
NASMM 2016 Session Recordings On Sale!
Miss NASMM 2016? You can purchase recordings of most sessions by clicking here.
---
Why Everybody Loves Seniors on Airbnb
Americans aged 60 and older are the fastest-growing and best-reviewed demographic on the home-booking website. Read more.
What Pantone's 2016 Color of the Year Selections Could Mean for Senior Living
For the first time ever, this year Pantone unveiled not just a Color of the Year, but two that are meant to be paired — Rose Quartz and Serenity. While these shades, Rose Quartz and Serenity, can represent feelings such as compassion, affection, caring, soothing and relaxation — pastels are often described as "soft" or "weak." Senior living and the senior health care industry have been creating a sense of caring, compassion and relaxation in their branded materials and physical spaces for some time, and know there's strength in these sentiments. Read more.
A New Spin on Senior Living
Indian immigrants who came to the United States in the 1960s and '70s for educational and work opportunities have begun to downsize and contemplate their post-career years, said Iggy Ignatius, 60, ShantiNiketan's chairman. "Many people were thinking they'd go back to India, but pragmatically, it's not possible," he said. "Our children are here. Our grandchildren are here." Read more.
It's no longer okay to be sexist or racist. She asks why it's still okay to be ageist.
In 2012, Ashton Applewhite was invited to speak at a performance festival whose theme that year was so scary that friends of the organizer warned she would lose all her subscribers. The topic? Aging. Read more.
It's a Stretch – The Thin Edge of Dignity
Here I am. Sitting in my wheelchair, the front counter to my right, looming above me. I'm following the rules, or trying to anyhow. But, it's a stretch — literally. Read more.
The National Association of Senior Move Managers (NASMM) is the leading membership organization for Senior Move Managers in the United States, Canada and abroad. NASMM is recognized for its innovative programs and expertise related to Senior Move Management, transition and relocation issues affecting older adults.
NASMM
PO Box 209, Hinsdale, IL 60522
Phone: 877.606.2766
www.nasmm.org