March 24, 2016

National Senior Move Managers Week — May 8-14, 2016
NASMM has announced that May 8-14 is National Senior Move Managers week. During this recognition week, NASMM and NASMM members around the US, Canada, United Kingdom and Australia are promoting the value of Senior Move Management and Senior Move Managers' commitment to assisting older adults and their families with later lifestyle transitions. NASMM members can access the logo and a press release for this year's celebration in the "Marketing Tools" section of "MyNASMM."
Read more.
NASMM 2016 State of the Association Address
The 2016 State of the Association address was delivered at the NASMM 2016 Annual Conference at the La Cantera Hill Country Resort in San Antonio, TX on Sunday, February 28, 2016 by NASMM Executive Director, Mary Kay Buysse.
Click here for the entire State of the Association address.
NASMM 2016 Food Drive
In conjunction with National Senior Move Managers Week, NASMM will be hosting our North American Food Drive during the Month of May. In partnership with Move for Hunger, NASMM members are encouraged to host their own food drives. More information is available in the Philanthropic Partners section of "My NASMM."
To sign up to participate, click here!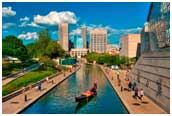 Put It On Your Calendar Now!
NASMM 2017 is Headed to Indianapolis!
See What All the Buzz is About!
NASMM is delighted to call Indianapolis home for our 2017 national conference – March 9-12! Voted the #1 city for conventions in the US by USA Today, you'll experience Midwest hospitality in a truly modern and vibrant city. World-class restaurants, shopping and entertainment are just steps away from our host hotel, the Hyatt Regency. NASMM is happy to offer a $169 rate — single or double occupancy. Make your reservations now! Our room block always sells out!
Click here to access NASMM's online reservation portal.
Click here to see why we chose Indy for NASMM 2017!


NASMM 2016 Session Recordings On Sale
Miss NASMM 2016? You can purchase recordings of most sessions by clicking here.
Help Wanted! NASMM Looking for Habitat for Humanity Ambassadors
To better support our philanthropic efforts with ReStore Division of Habitat for Humanity, NASMM needs your help. We are looking for NASMM members who will serve as state ambassadors. In your role, you will serve as the liaison between NASMM members in your state, and the Habitat for Humanity State representative. This is an excellent opportunity to get to know the NASMM members in your area, while helping NASMM and Habitat for Humanity expand our partnership. If you are interested, please contact Jennifer Pickett.
NASMM Office Closed Friday, March 25
In observance of the Easter Holiday, NASMM will be closed on Friday, March 25. The office will reopen on Monday, March 28.
---
Why You Need Images on Your Senior Living Blog Posts
Our question this week is one we receive quite often. And it's a good one: Do you really need images in your senior living blog posts?
Read more.
Moving More Than Furniture — Legal Transitions for Relocating Seniors
Seniors in search of a life nearer their kids or grandkids often end that search with a move to a new home. Finding a home that will meet their needs as they age could mean downsizing. When seniors move, there are many details that come along with an out-of-state move that could affect them differently than if a younger person were to move to a new location.
Read more.
Survey Reveals Senior Living's Current, Potential Appeal
A new survey offers insights into the reasons that some people choose a senior living community for a loved one, or live in one themselves, as well as potential good news related to future prospects.

Website Caring.com commissioned Princeton Survey Research Associates International to interview a nationally representative sample of 1,002 adults living in the continental United States. Princeton Data Source conducted the interviews in February by landline and cell phone in English and Spanish. Results were released March 21.
Read more.
Is It Time to Ditch the Term 'Senior?'
The past year in the senior living industry was marked by a flurry of name changes. The Assisted Living Federation of America (ALFA) took on the title of Argentum. And the phrase 'continuing care retirement community' (CCRC) shifted to 'life plan community' following a lengthy process spearheaded by LeadingAge and Mather LifeWays.

Considering baby boomers are coming to senior living, along with their fears and misconceptions about the industry, the name-change whirlwind also begs the question about even more fundamental changes in terminology. For instance, is it time to ditch the term 'senior?'
Read more.
The National Association of Senior Move Managers (NASMM) is the leading membership organization for Senior Move Managers in the United States, Canada and abroad. NASMM is recognized for its innovative programs and expertise related to Senior Move Management, transition and relocation issues affecting older adults.
NASMM
PO Box 209, Hinsdale, IL 60522
Phone: 877.606.2766
www.nasmm.org