January 27, 2017


NASMM 2017 Registration Deadline: Wednesday, February 1
NASMM's 2017 Annual Conference will showcase Senior Move Management's hottest topics and brightest ideas. NASMM 2017 will allow you to expand and develop these concepts by bringing the leading providers of Senior Move Management together to learn new strategies, develop new ways of doing business, explore new resources, and establish new business partnerships.
If you are a new Senior Move Manager or you have a decade of experience, NASMM 2017 is where you'll find your tribe.
If you are serious about growing your Senior Move Management company, this event is a game-changer for your business.

Another Great Benefit of Attending NASMM 2017 — Professional Headshots by Award-Winning Photographer, Nick Kelsh!
It's not everyday you can have your photo taken by a nationally-acclaimed photographer! NASMM is proud to introduce you to award-winning photographer — Nick Kelsh!
Author of nine books, Nick has appeared on Oprah and The Today Show. He has been featured in Time, Life, Newsweek, National Geographic, The New Yorker and Fortune. Nick will be both a presenter and exhibitor at NASMM 2017. He is presenting "The Business Advantage: Picture-Perfect Smartphone Photos" on Friday, March 11th!
Additionally, Nick will have a pop-up photo studio set up in the exhibit hall on Thursday, March 9 and Friday, March 10 to take your photo! This is a one-of-a-kind opportunity to have your photo taken professionally, at an incredibly low price!
Limited sittings are available, so register for your headshot now!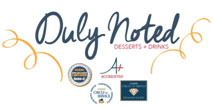 NASMM's Duly-Noted Reception Recognizes NASMM's Brightest!
For the past several years, NASMM has offered the Circle of Service reception to recognize our long-time members. This year, the reception is getting a new look and the guest list is expanded to include our A+ Accredited companies and Senior Move Manager~Certified (SMM~C) members!
If you are considering A+ Accreditation or the SMM~C Certification, applications submitted by January 31st will be reviewed with decisions rendered in February — in advance of the conference.
Interested in NASMM A+ Accreditation — click here!
Interested in NASMM's Senior Move Manager~Certified Program — click here!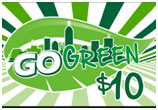 Shuttle Transportation from Indianpolis International Airport
Shuttle service between the Indianapolis International Airport and the Hyatt Regency is available through GoExpress. For $10 each way, Go Express offers nonstop service to downtown Indianapolis. Go Express is the greenest way to travel and features economic travel seven days a week.
Click here to make you reservation. Choose drop off location #8 Embassy Suites. This drop off location is directly across the street from the Hyatt Regency Indianapolis.
---
10 Writing Tips to Make Your Emails Less Terrible
Every email you send is going out into a blizzard. Business professionals spend 16 hours a week reading emails, and most are sending or receiving more than 100 per day. Punching through this noise demands a radical rethink of the way you communicate. Your recipient has just a few seconds to decide if your email is worth reading, and to try and get the gist of what you're after. So change the way you write. Here's how.
Read more.
Families Spend More To Care For Their Aging Parents Than To Raise Their Kids
It costs families more to care for a frail older adult than to raise a child for the first 17 years of her life. Yet, while the government routinely provides a broad range of assistance and free services for children, it offers only limited benefits for those needing long-term supports and services — and mostly only for those who are impoverished and very ill.
Read more.
The Customer Is Rarely Right
One of the most common clichés in business is "The customer is always right." It's a staple of books and training seminars on sales, marketing, and customer service. And it's dead wrong. While today's buyers certainly have access to more information than ever before, there are still plenty of things they typically don't know, and thus can be wrong about.
Read more.
Why You Have a Hard Time "Switching Off" from Your Business


Do you have a difficult time shutting off your work brain?
Does taking a week off (or even a weekend) sound like a joke?
Do you have family members that tell you they have almost forgotten what you look like because you spend so much time in your office?

Challenges around taking time for yourself is common for business owners. It seems to be especially difficult for those of us that work from home.
Read more.
Senior Housing Crystal Ball: Top Execs' 2017 Predictions
In C-Suites across the country, senior housing executives are trying to get a read on the year ahead.
Read more.
Replace 'Aging in Place' With This Term
Seventy-five percent of boomers recently surveyed say they aren't ready to age in their homes and adopt age-in-place home features, according to Home Advisors' 2016 Aging in Place Report. Older Americans are "unwilling to prematurely surrender their homes and lives to old age just because they've reached retirement age," the report notes in Realtor® magazine.
Read more.
The National Association of Senior Move Managers (NASMM) is the leading membership organization for Senior Move Managers in the United States, Canada and abroad. NASMM is recognized for its innovative programs and expertise related to Senior Move Management, transition and relocation issues affecting older adults.
NASMM
PO Box 209, Hinsdale, IL 60522
Phone: 877.606.2766
www.nasmm.org