January 6, 2017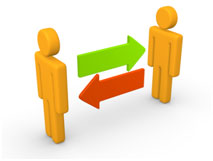 NASMM 2017 Features Best Practices in Job Sharing
Job sharing — splitting a long distance senior move between two or more Senior Move Management companies — will continue to expand as our profession flourishes. Do you fear your client in Florida will not receive the same exceptional service you provide in Massachusetts? Do you struggle with who takes the lead and who communicates with the client? Do you worry about how other Senior Move Managers will assess your business skills?
Should you send a quick email to the NASMM E-List, requesting help when and where you need it? Should you actually interview the other Senior Move Managers who respond? How will the client's contract work — yours, mine or ours? Can we make what looks good on paper work in reality?
Discover effective systems for communicating and sharing information. Find out how to manage expectations — with each other, the client, and the client's family. Hear the "hits and misses" of real life job share experiences. Learn from seasoned SMMs who've established tried-and-true strategies and "best practices" through multiple job share moves!
Attendees will receive guidelines and standards of practice, along with suggested evaluations and job share checklists!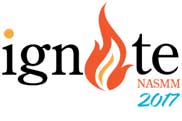 NASMM Now Accepting Submissions for Ignite 2017!
Consider being part of an innovative and exciting learning format — NASMM 2017 Ignite — a showcase of five-minute talks that might be bold, possibly brash, maybe even brilliant — but never boring! It's the learning format that's fast, fun, and focused where each speaker gets 20 slides, auto-advancing every 15 seconds, for 5 minutes total.
The international Ignite motto is "enlighten us, but make it quick!" Thus, Ignite is storytelling more than presenting. Given five minutes to speak with brief visual aides, what would you share with other SMMs? What would you most like to learn from your colleagues? Would you tell a humorous story? Teach a hack? Explain your passion for an unusual hobby?
NASMM 2017 Ignite is taking place in Indianapolis on Sunday, March 12. Are you up for the challenge? Submissions are due by January 13th! Click here to submit your Ignite idea! Contact Mary Kay Buysse for more information.

Another Great Benefit of Attending NASMM 2017 — Professional Headshots by Award-Winning Photographer, Nick Kelsh!
It's not everyday you can have your photo taken by a nationally-acclaimed photographer! NASMM is proud to introduce you to award-winning photographer — Nick Kelsh!
Author of nine books, Nick has appeared on Oprah and The Today Show. He has been featured in Time, Life, Newsweek, National Geographic, The New Yorker and Fortune. Nick will be both a presenter and exhibitor at NASMM 2017. He is presenting "The Business Advantage: Picture-Perfect Smartphone Photos" on Friday, March 11th!
Additionally, Nick will have a pop-up photo studio set up in the exhibit hall on Thursday, March 9 and Friday, March 10 to take your photo! This is a one-of-a-kind opportunity to have your photo taken professionally, at an incredibly low price!
Limited sittings are available, so register for your headshot now!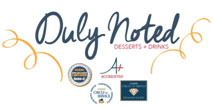 NASMM's Duly-Noted Reception Recognizes NASMM's Brightest!
For the past several years, NASMM has offered the Circle of Service reception to recognize our long-time members. This year, the reception is getting a new look and the guest list is expanded to include our A+ Accredited companies and Senior Move Manager~Certified (SMM~C) members!
If you are considering A+ Accreditation or the SMM~C Certification, applications submitted by January 31st will be reviewed with decisions rendered in February — in advance of the conference.
Interested in NASMM A+ Accreditation — click here!
Interested in NASMM's Senior Move Manager~Certified Program — click here!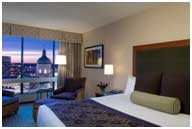 Attending NASMM 2017? Get Your Hotel Room!
NASMM's 2017 Hotel Block is now 90% sold.
When the rooms are gone — they are gone.
Don't delay! Contact the Hyatt Indianapolis at 317-632-1234 or book online by clicking here.
Rates are $169 single or double occupancy. Be sure to mention you are with the NASMM 2017 Conference if you are booking by phone.
---
How to Make Your LinkedIn Profile 20x More Appealing
For as long as human beings have been alive and doing business together, people have often decided who to give their trust, affection and money to based on some rather simple (and, some would argue, shallow) factors, including one's personal appearance and dress. Love it or hate it, this is the truth about how business often gets done in-person and online.
Read more.
***NASMM Note #1: We still can't believe how many NASMM members use the the NASMM logo as their profile picture in the "Find A Senior Move Manager" consumer section of the www.nasmm.org website. People hire and trust people — not company logos, avatars or tag lines. Please review your profile photo on the NASMM website. We'd love to see 100% personal photos as your profile pics! In the "high touch, high harm" field of Senior Move Management, a personal photo immediately connects the older adult and family to you!
***NASMM Note #2: If you're looking for a convenient and cost-effective way to acquire a new headshot for your business marketing (including the NASMM website), please see the article above about award-winning Nick Kelsh at the NASMM 2017 Conference in Indy.
Descriptive Terms for Older People
"Never be the first to use a new descriptive term for older people nor the last to give up an old one."
This is the advice given by Laura Morrison and colleagues in the discussion section of a fascinating new study published in JAGS this week. The authors looked at how "older people" are described in the English-language medical literature from 1950 to 2015. Specifically, they looked at the use of the terms "geriatric," "aged," "old," "older," and "elderly."
Read more.
My Lost Mother's Last Receipt
It was my little sister, Anna, who found the purse. "Was this hers?" she asked. One of our brothers nodded. "Must be the last one she ever used." It had been 20 years since our mother died. Twenty to the day since her funeral. But we hadn't been looking for mementos; we'd just been cleaning out the garage.
Read more.
3 Ways Senior Living Could Fail to Attract Boomers
Remember a commercial showing a restaurant filled with guys in suits talking animatedly over lunch, when one man leans in and says, "Well, my broker is E. F. Hutton..." and the entire room falls silent, straining to hear what this guy says next? Well, that's kind of the reception Ken Dychtwald gets when he addresses owners, operators, lenders and investors in the senior housing and care space, as he did at the National Investment Center (NIC) Fall Conference a couple of months ago. A gerontologist, psychologist, speaker, author and founder of the California-based consulting firm, Age Wave, Ken has been trying for over 4 decades to prepare America (and the world) for the huge disruptive force that is the graying of the Baby Boomers.
Read more.
The National Association of Senior Move Managers (NASMM) is the leading membership organization for Senior Move Managers in the United States, Canada and abroad. NASMM is recognized for its innovative programs and expertise related to Senior Move Management, transition and relocation issues affecting older adults.
NASMM
PO Box 209, Hinsdale, IL 60522
Phone: 877.606.2766
www.nasmm.org