September 23, 2016


Full Conference Education Program Now Available
NASMM 2017 will offer 5 Master Classes and 24 Learning Labs — all designed to help you enhance your service delivery, streamline operations and expand your revenues! Take advantage of NASMM's Early Bird Rates and register!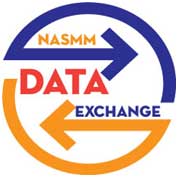 NASMM's First Deep Data Dig Is Here! The NASMM Data Exchange Initiative Survey!
The Data Exchange Task Force (DETF) was commissioned last fall by the NASMM Board of Directors to drill deeper into the challenges and successes of Senior Move Management companies. This week, all Primary Contacts of NASMM Provisional and General Members received the survey, via email from Express Evaluations — a third party survey development company.
With your cooperation, we hope to obtain real stats — quantifiable information including size, scope, pricing, sales volume, staff size, staff status (employee versus independent contractor) and staff salaries. This data is critical information each NASMM member needs to continue to grow, and essential information for NASMM to promote our industry.
About the survey:
Express Evaluations will conduct this survey on NASMM's behalf.
For this survey to produce meaningful results, we need the participation of every member - regardless of the size and scope of your business.
If you were not in business in 2015 or do not have revenue/sales to report for 2015, you should still complete the survey. The survey allows for these responses.
Your responses to this survey are completely confidential.
The Data Exchange Task Force (DETF), the NASMM Board, and the NASMM Staff will NOT have access to individual responses.
Your company will be identified by a unique code that is attached to your email address, and is known only to Express Evaluations.
Only those NASMM members who complete the survey will be provided with the survey results.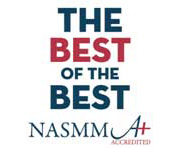 Time is Running Out — Take Advantage of Existing NASMM A+ Accreditation Standards

Buy your NASMM A+ Accreditation application by September 30th to be "grandfathered" in under current standards.
There is no time limit to complete your application after you purchase it.
To purchase the application, log into your "MyNASMM" account. Access to the A+ standards and evidence can be found under the orange "Manage MyNASMM" box.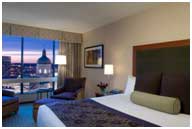 NASMM 2017 Hotel Block is 60% Sold!

NASMM's 2017 Hotel Block is now more than 50% sold out! This pace is well ahead of previous NASMM conferences.
When the rooms are gone, they are truly gone.
Don't delay! Contact the Hyatt Indianapolis at 317-632-1234 or book online by clicking here.
Rates are $169 single or double occupancy. Be sure to mention you are with the NASMM 2017 Conference if you are booking by phone.
---
Where Your New Residents are Moving From
The majority of people moving into senior living communities are coming from their own homes, according to respondents to a new survey. San Mateo, CA-based website Caring.com, a Bankrate company that serves as a resource for family caregivers, in July and August polled 2,512 consumers who had visited its website and other senior care-related websites.
Read more.
Senior Living Braces as Number of 'Adult Children' Per Resident Falls
From a senior care standpoint, the 9.6 million Americans who are currently 82 years old or older have it pretty good. After all, with about seven "adult children" for every one person over 80 years old, seniors have plenty of people looking out for them. But when the baby boomers' time comes to receive care, they won't be as lucky.
Read more.
Adult Children Dread Discussing Senior Living with Aging Parents: Poll
The most-dreaded topic of discussion that adult children have regarding their aging parents involves the older adults' perceived need for assisted living and long-term care, according to respondents to a recent poll.
Read more.
5 Online Basics Your Business Needs to Survive
It's no secret that the internet has taken over the world. Many of us would now have a difficult time living without it, as we rely on it to find information for common questions, directions to our destinations and interactions with the people in our lives.
Read more.
The National Association of Senior Move Managers (NASMM) is the leading membership organization for Senior Move Managers in the United States, Canada and abroad. NASMM is recognized for its innovative programs and expertise related to Senior Move Management, transition and relocation issues affecting older adults.
NASMM
PO Box 209, Hinsdale, IL 60522
Phone: 877.606.2766
www.nasmm.org